Xiaomi Mi Max 3 killer mid-range specs confirmed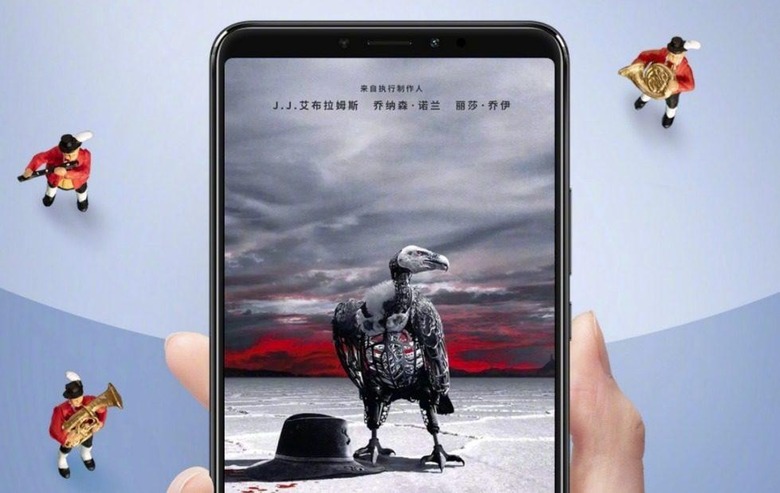 Smartphones are getting more powerful and more stylish but the one thing that they don't seem to be getting better at is battery life. Having a large battery or even day-long battery life seems almost antithetical to modern high-end smartphones and their slim designs. For long-lasting power, consumers will have to turn to smartphones less covered, like the upcoming Xiaomi Mi Max 3 whose secrets have all but been revealed by this latest leak.
The Mi Max 3 will be Xiaomi's battery king, with a whopping 5,500 mAh battery. Of course, it does come with a bit of a compromise in the 6.9-inch screen size. Thankfully, modern smartphone design means that screen size doesn't necessarily mean phone size.
While the Mi Max 3 is gigantic and mid-range, it is still going to look pleasant, or so the images from MyDrivers imply. It will have an 18:9 screen, 2160x1080 pixels to be exact, with rounded corners and, best of all, no notch. It at least won't look terrible, contrary to expectations of smartphones from this tier.
That said, among mid-range phones, the Mi Max 3 will also lord it over others in terms of specs. There's the Snapdragon 636 processor, Qualcomm's latest mid-range (it calls it "high-end") chip, paired with at least 4 GB of RAM in this particular leaked device. There's also 64 GB of storage but rumor has it there will be a 6 GB RAM/128 GB storage configuration as well. Also noted is the 12 megapixel and 5 megapixel rear cameras.
The Xiaomi Mi Max 3 will join Xiaomi's army of "value for your money" smartphones on July 19. One can only dream of any of Xiaomi's phones reaching these shores.