Xiaomi Mi Laser Projector boasts cinema-like quality at 150"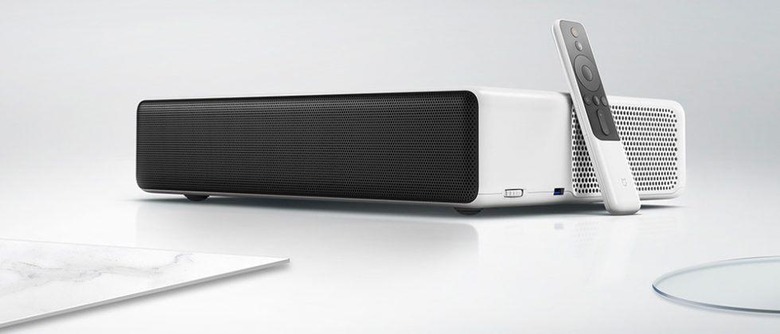 Xiaomi has taken the wraps off a new Mi gadget, the Mi Laser Projector. This projector is designed for anyone who wants a high-resolution experience without having a physical TV take up space in their room. According to the Chinese company, this is the first ever laser projection 'TV' that offers cinema-level quality, a big claim that comes alongside a small (relatively speaking) price tag of 9999 yuan.
The new Xiaomi Mi Laser Projector offer 5,000 lumens and, assuming you use it for no more than 2 hours a day, it should be able to run for 34 years. The unit itself is attractive with a modern, high-contrast design; the front is adorned with black trim, while the rest is white broken only by a dark speaker grille. The remote control is similarly black-on-white with all the necessary controls.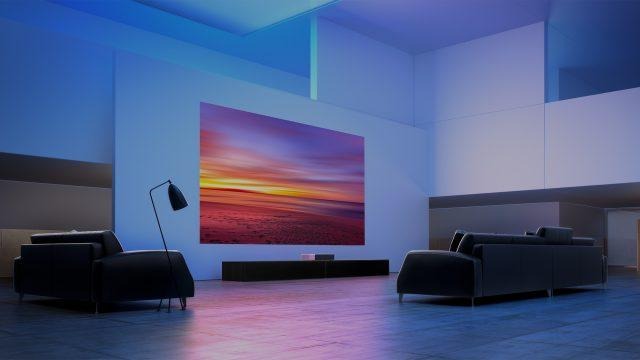 The company has dedicated two years to developing the Mi Laser Projector, packing in things like an ALPD 3.0 laser light, one akin to what is used in cinema projection systems. Though you won't be able to produce a cinema-sized screen, you can use this projector to project a huge 150-inch screen, something far larger than you'll get from a television.
The unit comes with a bunch of ports, including one USB 3.0, three HDMI ports, an AV input and audio output, plus Ethernet and S/PDIF. In light of all that, the sub-$1500 (equivalent) price tag is pretty great, though one huge question remains: will this projector be available outside of China? Xiaomi hasn't said.
SOURCE: Gizchina