Xiaomi Mi Drone released with two editions to battle DJI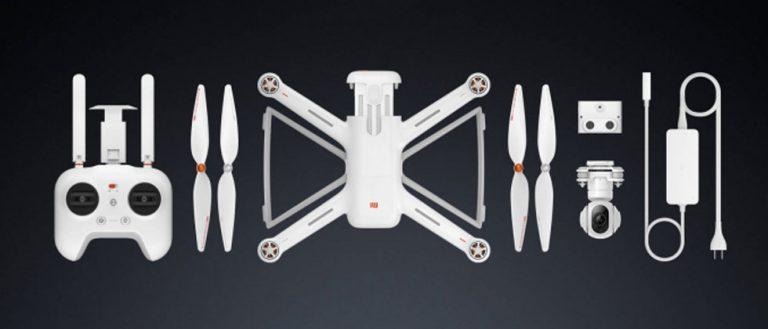 This morning the folks at Xiaomi have released their long-awaited "Mi Drone" to the masses in two editions. You'll find one version coming with a camera capable of capturing 1080p video, and one with a camera ready for full 4K. Mi Drone's more high-end version costs just a bit more than the lower end, and the lower end version will be "crowdfunded on the Mi Home app" starting on the 26th of May, 2016. And yes, that is very weird.
The 4K version of the Mi Drone will cost you a cool RMB 2999 (around $457 USD), while the 1080P version is priced at RMB 2499 ($380 USD). These drones will be released separately. The Mi Drone 1080p version will be released via the Mi Home app starting on the 26th of May – there people will be asked to fund the drone before it exists.
The Mi Drone 4K edition will be available for testing in an "Open Beta programme" in late July.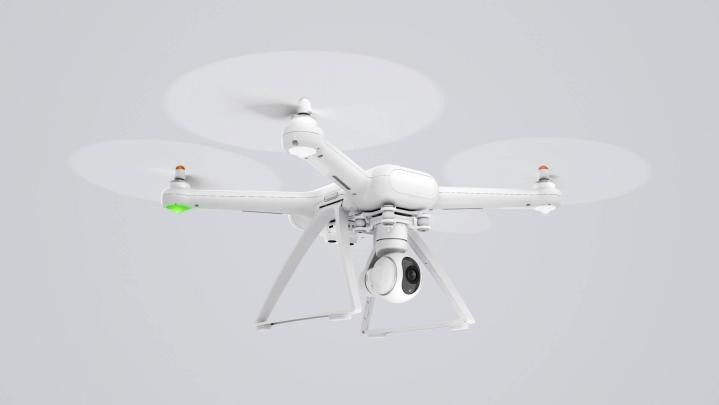 "Drones have typically been targeted at a small group of enthusiasts, because they are generally difficult to operate," says a Xiaomi representative today.
"To appeal to a wider group of consumers, Mi Drone has a number of smart flight controls and autopilot options that make it extremely easy to operate."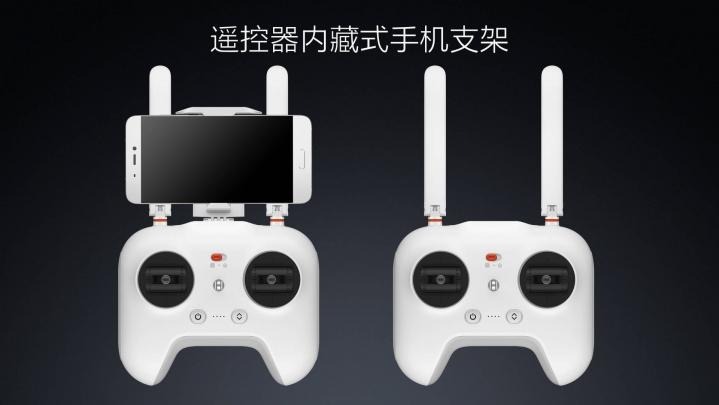 Easy peasy. Have a peek at the video below to get an idea of what these drones will look like to operate – notice the smartphone-connected physical controller near the end of the video (and above). This controller can operate the drone on its own, or your Xiaomi phone can connect and add functionality while you fly.
Xiaomi suggests that the Mi Drone will work with a 5100mAh battery that will last for a flight of up to 27 minutes. That's intense.
The lesser of the two Mi Drones comes with a 1080p camera including a 16-megapixel Sony backside illuminated CMOS sensor with a 104- degree wide angle lens. The 4K drone, oddly, has a 12-megapixel sensor – it's able to capture photos in RAW format as well.
Both versions have a three-axis gimbal able to "stabilize up to 2000 vibrations per second."
Specs/Highlights:
- 4-propeller system with detachable shields
- 17.4V battery 5100mAh, 27 minutes non-stop flying
- 1080p or 4K UHD camera, with 104° wide-angle lens
- 4K camera at 3840 x 2160 pixels; supports recording of stills in RAW format
- 720p live video with low latency from up to 2km distance
- Camera attached to a 3-axis gimbal, stabilizes up to 2000 vibrations per second
- Unbelievably lightweight design
- GPS + GLONASS + vision-based positioning for max precision
- Autopilot options: automatic take-off + landing, waypoint flight path planning, tap to fly on map, circle an object on the ground
- Intelligently detects low battery and returns home automatically
- Real-time location tracking for easy retrieval even post crash
- Hovers automatically at the edge of no-fly zones
- Built-in PCB antenna array in remote control for maximum reach
- Modular design and foldable landing gear
- RMB 2499 for 1080p, RMB 2999 for 4K UHD version
Both Mi Drones work with foldable landing gears and modular designs, able to be taken apart and folded down for easy transport.
Sound like something you wish would come to the USA?