Xiaomi Mi Band is a simple, no-nonsense wearable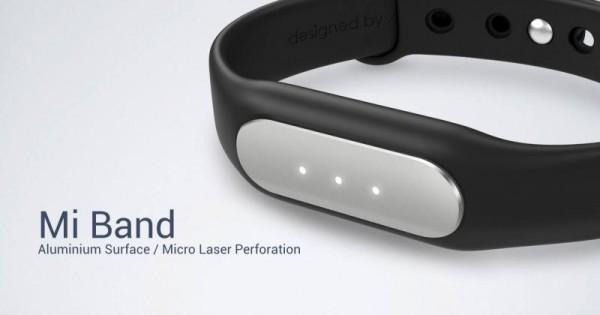 Xiaomi may have just announced its shiny new Mi 4 smartphone, but it wasn't done yet with the big revelations. Although most rumors and leaks have focused on the company's upcoming smartphone, it seems that Xiaomi was actually also busy preparing a wearable device. Don't get too excited though, it isn't a smartwatch. The Mi Band, Xiaomi's entry into the wearable market, is a very simple but dedicated fitness band.
There isn't really much to say about the Mi Band. It's a fitness band that connects to your smartphone to keep track of your movements and even your sleep. But there are cases when simplicity is the key, and perhaps that is the case even for smart fitness bands. You won't even see any fancy LCD display on this thing, which means nothing to get in your way or make you feel like you're wearing a mini weather station or clinic.
That's not to say that the Xiaomi Mi Band is bland and boring. It does have features that make it a bit more interesting, aside from the color options, of course. When integrated with smartphones, it can unlock your device automatically, without the need for any passcode or password. Xiaomi boasts that the band is able to last 30 days on standby before needing a recharge. And it scores a grade of IP67 on the waterproof resistance scale, meaning you don't have to worry about taking it with you to the shower.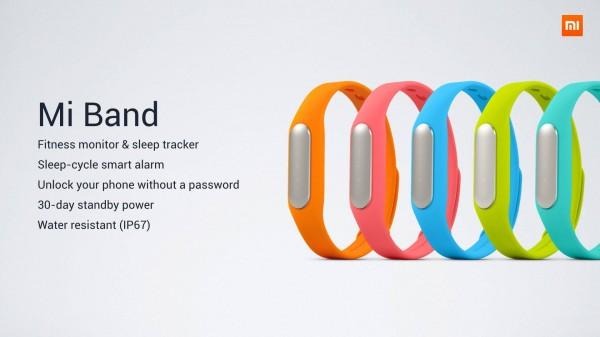 The Xiaomi Mi Band won't win any awards in the fitness category, that's for sure, and more committed health buffs might want to get a more sophisticated, and more expensive, option. However, at a price of only $13, it is definitely a tempting buy for those who want to inject a bit of smart fitness into their digital lives, and wear a trendy band on their wrist to boot.