Xiaomi Mi A3 is Chinese OEM's next Android One phone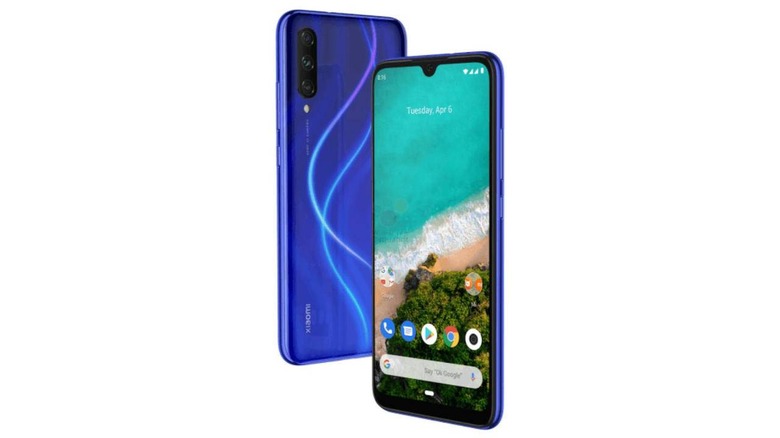 Xiaomi phones have always sold like pancakes in China but it has had a harder time gaining traction in other markets. Part of that is due to Xiaomi's custom MIUI interface that may not appeal to markets outside of China. Surprisingly, the company recently jumped on the Android One program and it wasn't even just a one-time publicity stunt. Images of a Mi A3 phone have now popped up on the Internet to seemingly prove that third time's a charm.
Xiaomi's Android One phones aren't exactly on the same level as its main Mi line. Just like any other Android One phone, it focuses more on making a pure Android phone that's affordable to a certain market segment. Xiaomi usually bases the Mi A phones on other more premium models and the Mi A3 is no different.
There's actually still a bit of confusion as to the Mi A3's exact heritage but it seems to come from Xiaomi's recently launched CC9 phones. These are pretty much mid-range phones made to look quite pretty and appeal to a younger audience. That translates to a 32 megapixel front camera for taking their favorite selfies.
Aside from that, the Mi A3 may run on the Snapdragon 665 n have a 6.0-inch Full HD+ screen. On the back is a 48 megapixel main shooter joined by 8 and 2 megapixel cameras. Internal storage is either 64 or 128 GB, basically making it a fusion of the Xiaomi Mi CC9 and the Mi CC9e budget version.
It's definitely nothing to write home about but the Mi A3 will bring Xiaomi's famous dirt cheap prices with a guarantee of Android updates for at least two years. So far, the company have proven to be a good Android citizen in that regard and hopefully, it will continue for years to come.