While it remains absent in the US, Xiaomi has had no problems expanding its operations to Europe. Taking advantage of the crowd that has gathered at Barcelona for MWC 2019, Xiaomi announced its two premium phones that will land in Europe to give their American friends reason to be jealous. The Xiaomi Mi 9 offers a premium flagship at under $600 while the Xiaomi Mi MIX 3 5G brings an all-screen slider that doesn't charge too much for its promise of next gen cellular data.
You might mistake the Mi MIX 3 5G for the Mi MIX 3 and no one would blame you. On the outside, it's exactly the same as the slider that Xiaomi unveiled back in late 2018. That's not meant to say it's a bad thing, because, as we've said in our review, it's quite an impressive phone.
It gets even more impressive with a Snapdragon 855 inside, which is necessary to add that hyped 5G capability. And to ensure that the Mi MIX 3 5G won't end up in flames, Xiaomi has introduced a new hybrid cooling system that quickly captures heat using a Ragers HeatSORB material which is then dispersed three times faster thanks to a heatpipe with six layers of graphite.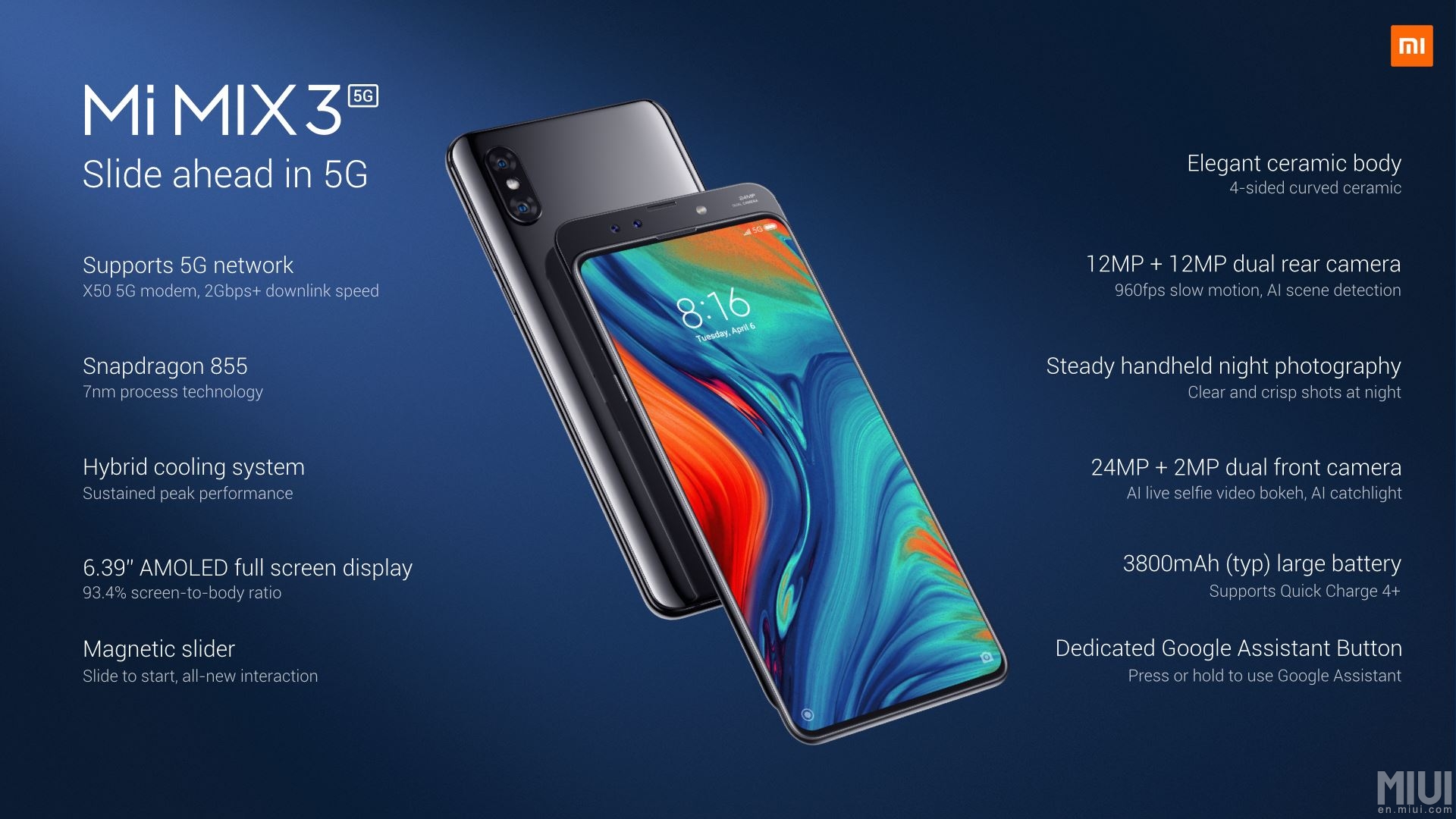 Consumers who might not be so interested in 5G will have the Xiaomi Mi 9 to long for. The company's latest flagship phone, the Mi 9 boasts not just of the latest specs but also of a triple AI camera, one of which is a whopping 48 megapixel Sony IMX586 sensor. Together with the 16 megapixel ultra wide camera and the 12 megapixel telephoto camera, the Mi 9 achieves a DxOMark score of 107, putting it so close to the Huawei P20 Pro, Huawei Mate 20 Pro, and even the latest Samsung Galaxy S10+.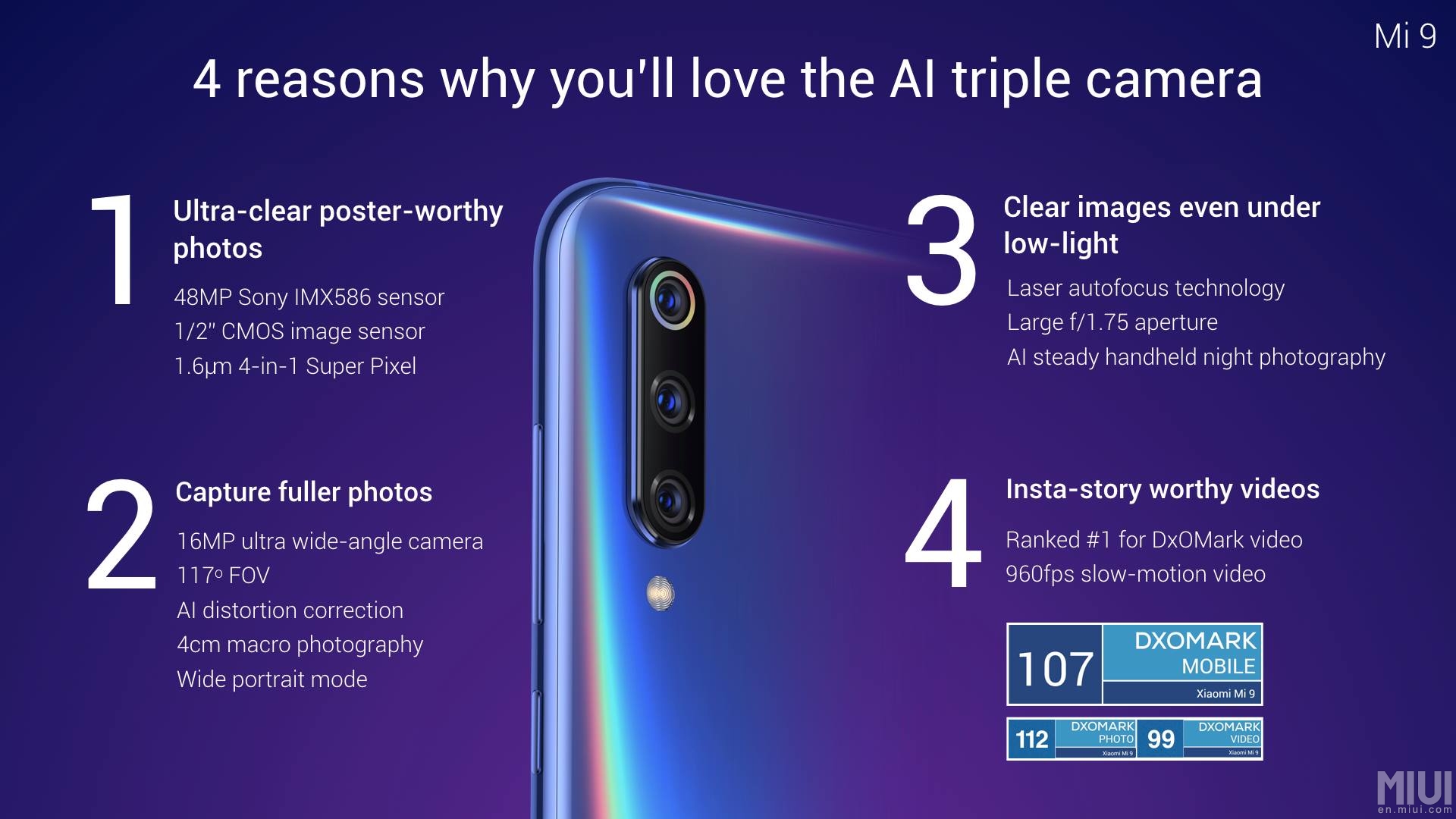 In addition to the cameras, the Mi 9's other big trick is its 20-watt wireless charging. Despite its convenience, wireless charging is generally slow but with two to three times the output, the Mi 9 can be charged wirelessly to full in just 90 minutes. It's guaranteed to be safe, too. But for those who prefer wired charging, it is also one of the few to support Qualcomm's Quick Charge 4+, which means 70% battery in just 30 minutes of charging.
Of course, it costs nearly half of this year's flagships. The Xiaomi Mi 9 will start at 449 EUR ($510) for 6 GB of RAM and 64 GB of storage up to 499 EUR ($570) for 128 GB for storage. The Xiaomi Mi MIX 3 5G, on the other hand, launches in May for 599 EUR ($680) which will surely undercut the competition.