Xiaomi Mi 9 Pro 5G to boast 30W wireless charging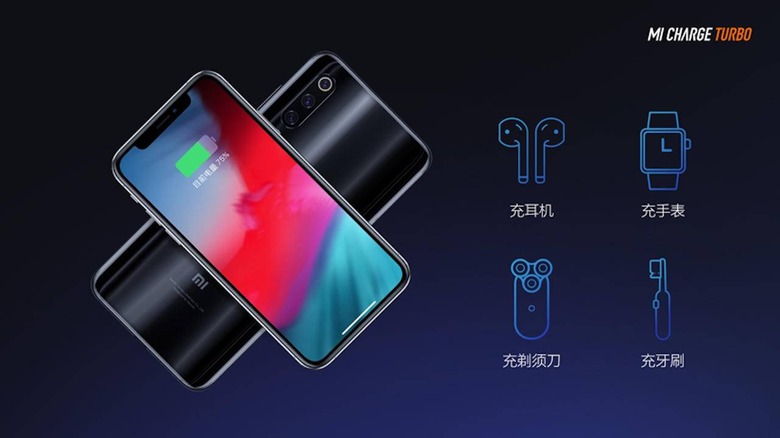 Most smartphone companies seem to be competing on at least two fronts' displays and cameras, with especially the latter taking center stage in marketing and advertisements. Xiaomi is definitely no outlier but it is also giving due attention to other innovations and features. That includes one thing that few of the major OEMs dare to experiment. In the upcoming Mi 9 Pro 5G, that's the wireless charging that will be the fastest in the market, hopefully, while remaining just as safe.
Wireless charging, despite being around far longer than just a few years, is still quite immature compared to wired charging. Admittedly, it's difficult to get right, balancing power and safety in equal measures. Unfortunately, it seems that few smartphone makers are that invested in pushing the envelope, despite benefiting for those advancements.
Fortunately, companies like Huawei and Xiaomi are indeed daring to take things to the next level. Xiaomi, in particular, has just revealed its 30W wireless charging technology that already surpasses its existing 20W speed. The latter is already faster than most wireless charging speeds in the market, which then makes its new 30W wireless charging the new king.
Xiaomi, however, isn't stopping there. In addition to 30W wireless charging, the company will also be introducing a 10W reverse wireless charging solution that makes the feature at least more practical. It will be able to charge compatible devices faster, giving it a true advantage over competitors.
What those compatible devices are still unknown as Xiaomi's tech deviates considerably from the Qi wireless charging standard. While it might still support the slower technology, the company will also be putting out its own proprietary wireless chargers, including a 30W one that comes with its own fan to prevent the phone from overheating.