Xiaomi is being pretty cruel to smartphone buyers in the US, knowingly or not, and we bet knowingly. For years it has been putting out smartphones it knows buyers will stumble over like a Black Friday sale and for years it has denied them that chance, waiting for that perfect storm that may never come at this point. It is again making that same cruel tease with the Xiaomi Mi 8, its eighth anniversary handset. And here's why you're going to wish Xiaomi would just come and take your money (in exchange for a phone, of course).
Specs
OK, let's start with the specs, the bread and butter of every smartphone. Name a high-end component and the Xiaomi Mi 8's got it. Well, save for one.
• Operating System: Android 8.0 MIUI 10
• CPU: Qualcomm Snapdragon 845
• RAM: 6 GB
• Storage: 64 or 128 GB (not expandable)
• Display: 6.21-inch 18.7:9 2248×1080 Samsung AMOLED screen
• Main Camera: 12 M + 12 MP
• Secondary Camera: 20 MP f/2.0
There are a few misses on the list. There is no memory card slot, for example, and hopefully that won't become a trend any time soon. The odd screen resolution is, of course, due to the notch, which is becoming a trend, like it or not. And there's the case of MIUI, Xiaomi's heavily customized Android experience. While the Chinese OEM is starting to play by Google's rules, MIUI still remains a point of debate for fans and critics alike. That said, it does have one silver lining in its current version.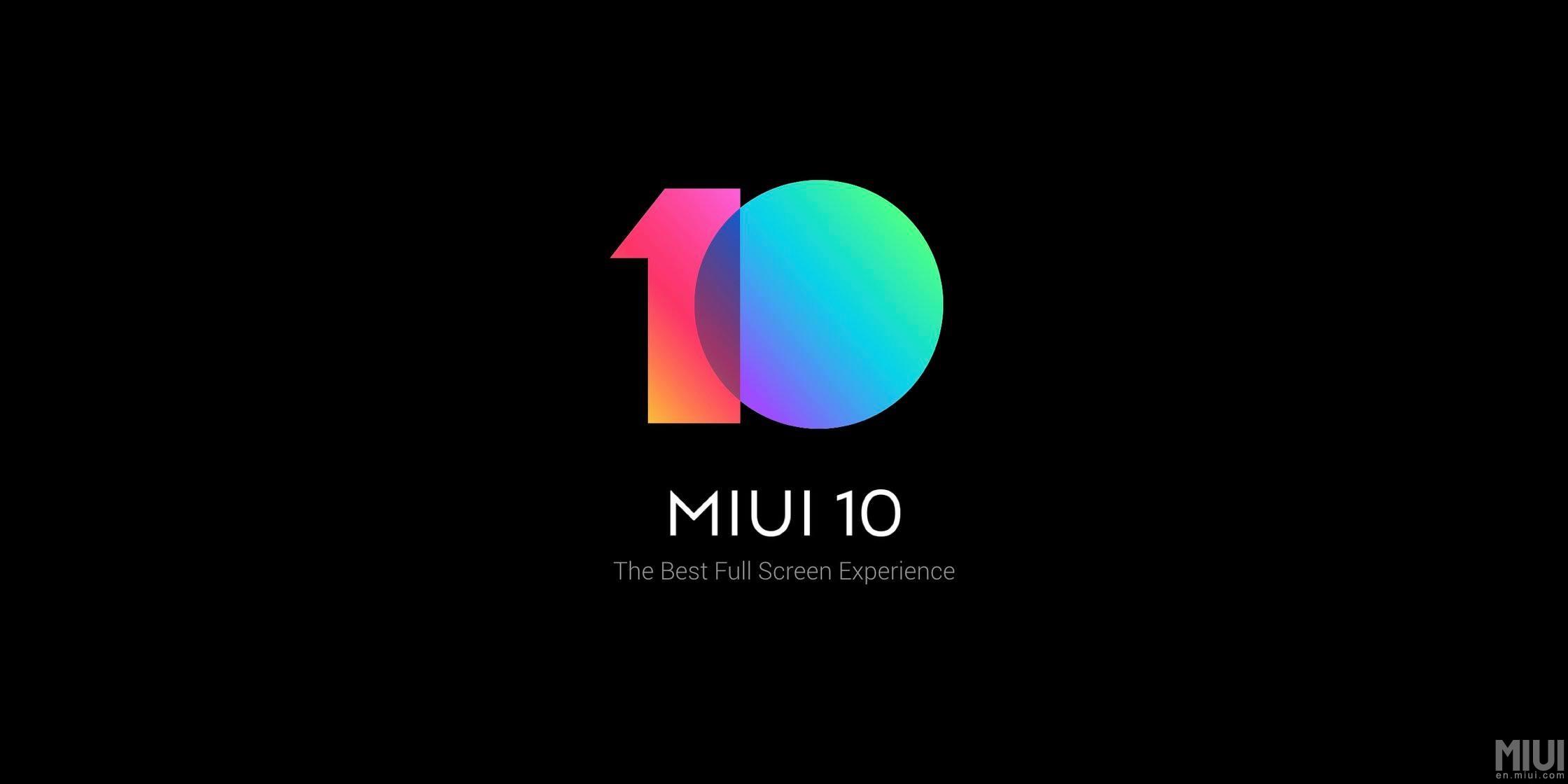 AI beyond Cameras
Like any high-end smartphone these days, of course the Xiaomi Mi 8 has some amount of AI. And, of course, that's being applied to the camera. But unlike other AI-empowered high-end smartphones these days, that's not the only place Xiaomi is using it.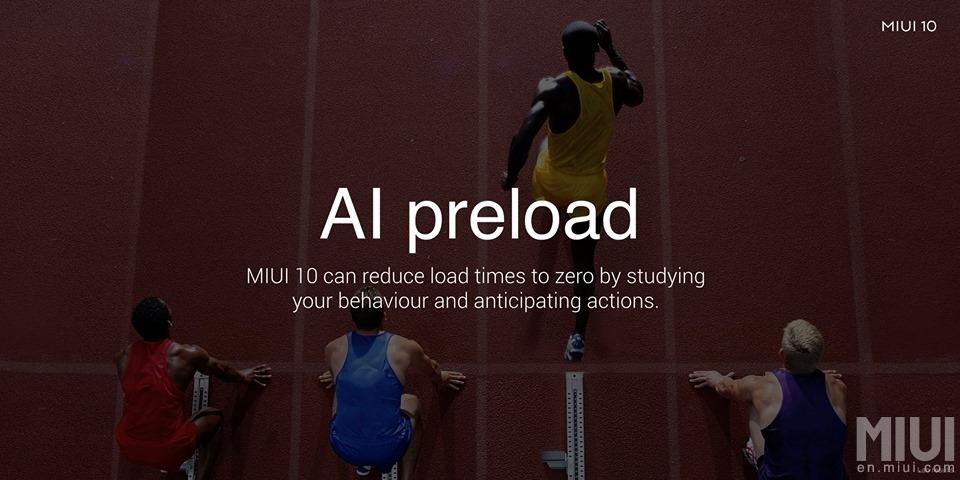 Xiaomi employs artificial intelligence and machine learning to give the phone a semblance of speed. It tries to predict, based on your previous use and behavior which action you're most likely to take next. Love to share fresh new photos on Instagram? MIUI 10 will preload the Instagram app after you've taken a photo to reduce the time you wait for an app to load. It might be a small change, but one that can save you lots of time in the long run.
Cameras
And speaking of those cameras, should it still be a surprise that DxOMark already has a review of the Xiaomi Mi 8 even before the event, covered by the MIUI Forums, has completed? And is it any surprise that it is being given a high score? Mind, it's not the highest in the list, a title that still belongs to the Huawei P20 Pro. It's score, however, is nothing to take lightly.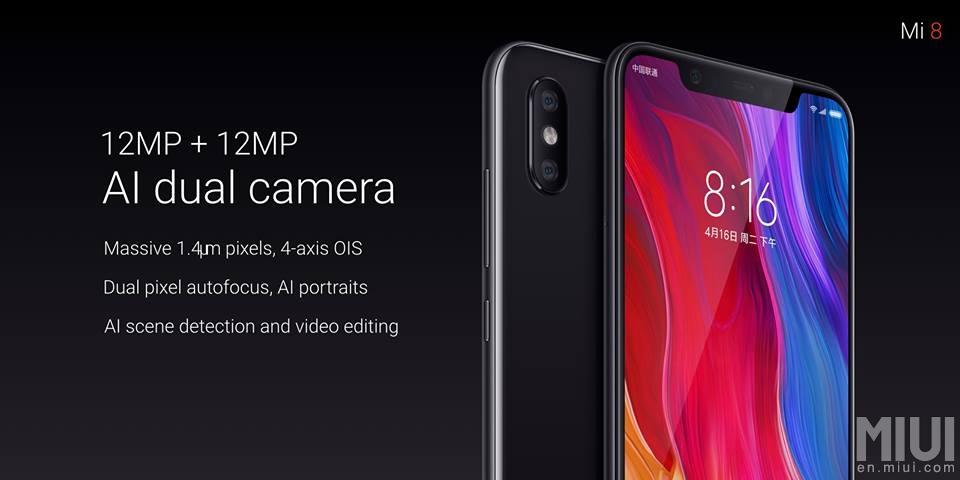 With a score of 105, it does very well in the still photo department. DxOMark notes the Mi 8's accurate exposure, pleasing bokeh, and vivid colors. It doesn't do phenomenally in videos but, with an 88, it's decent. The Xiaomi Mi 8 stands tall beside the Galaxy S9, barely beating the Google Pixel 2 and the iPhone X. At least for now.
In-display fingerprint sensor
The Xiaomi Mi 8 also boasts of being the second to have an in-display fingerprint scanner, but there's a catch. It's only available on the even higher-end Explorer Edition. As the first to commercialize the bezel-less design, you'd expect it to be the first to this distinction as well. Vivo beat it by a few months, but its follow up only means that this train has just started warming up.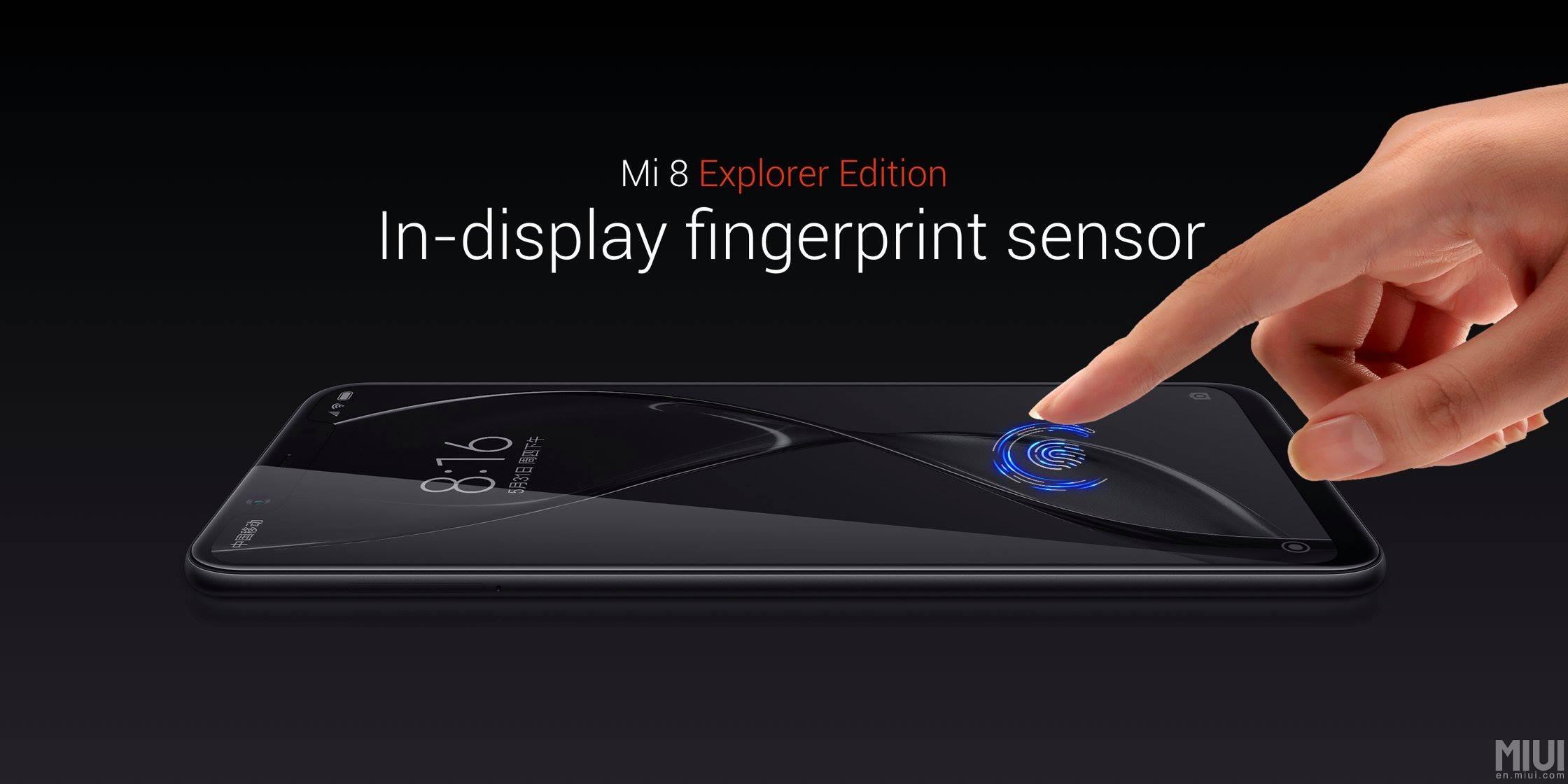 Quite interestingly, the Mi 8 Explorer Edition also has 3D face recognition. Interesting because Apple has chosen the latter in total exclusion of any fingerprint scanner. Whether Xiaomi's implementation will be just as accurate and secure remains to be seen, but, at least for now, it's obvious it doesn't want to take shortcuts.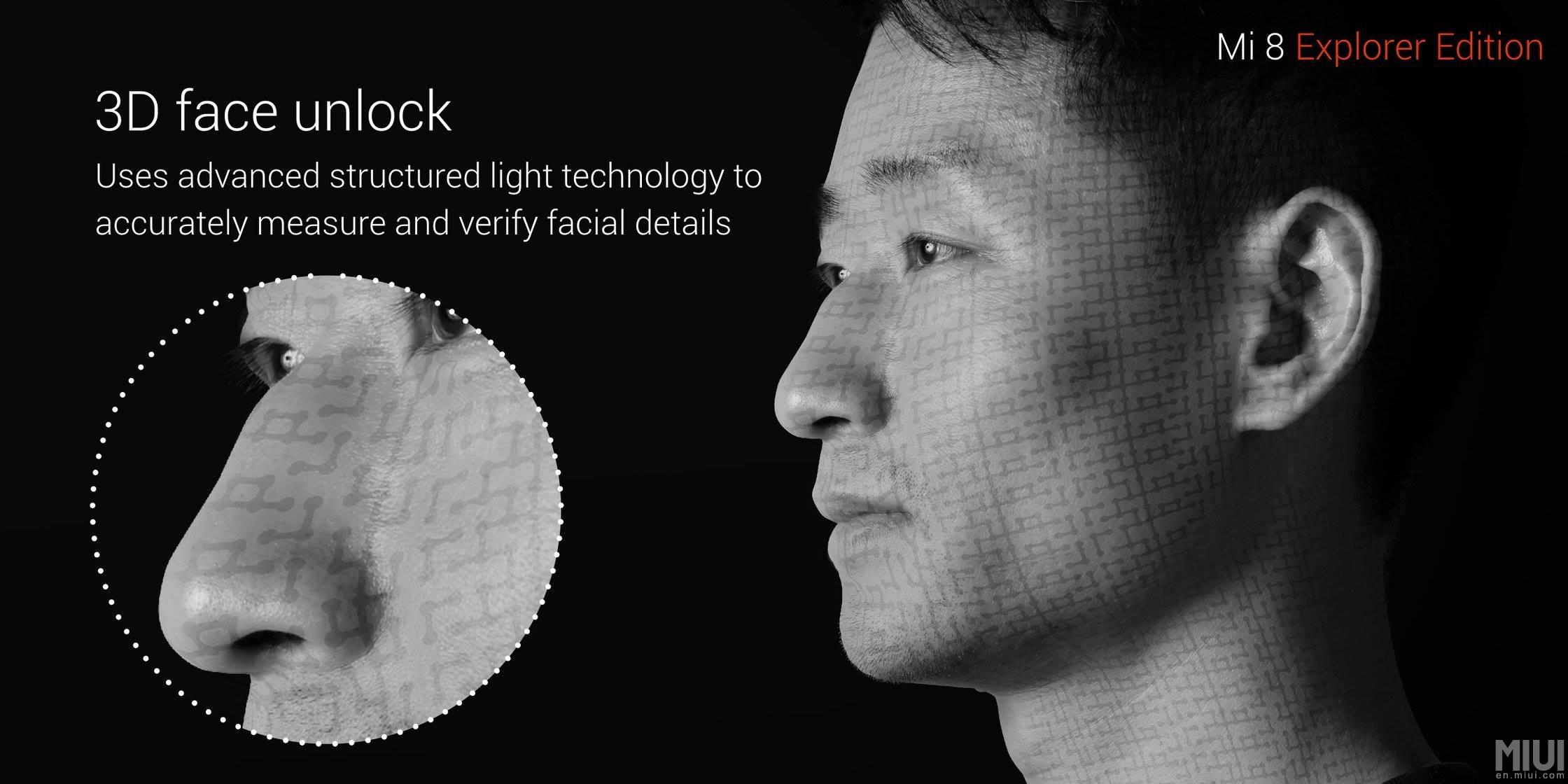 Price
You'd find most of these features in other premium smartphones. You know what else you'd find there? High price tags. Part of Xiaomi's magic sauce has always been its prices and, while they have increased along with everyone else, they're still pretty darn low.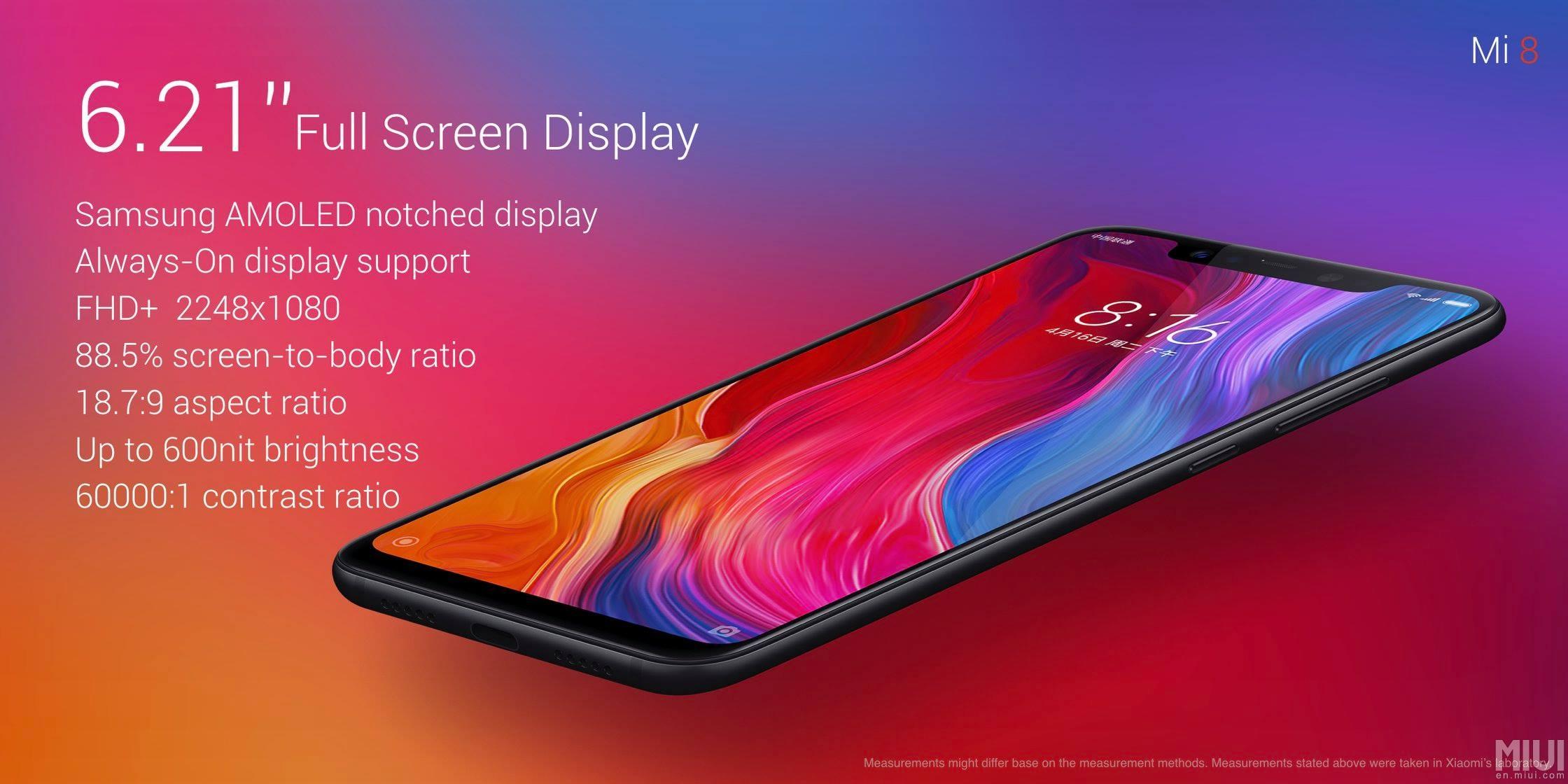 How low? The Xiaomi Mi 8 starts at 2,699 RMB. That's roughly $422 for a phone with 6 GB of RAM and 64 GB of storage. Bump up the storage to 128 GB and you'll have to pay 2,999 RMB, around $470. Double the storage again to 256 GB and you're looking at a 3,299 RMB or $515 price tag. And that Explorer Edition with 8 GB RAM, 128 GB storage, in-display fingerprint sensor, 3D face recognition, and a completely transparent back? 3,699 RMB or $580, give or take.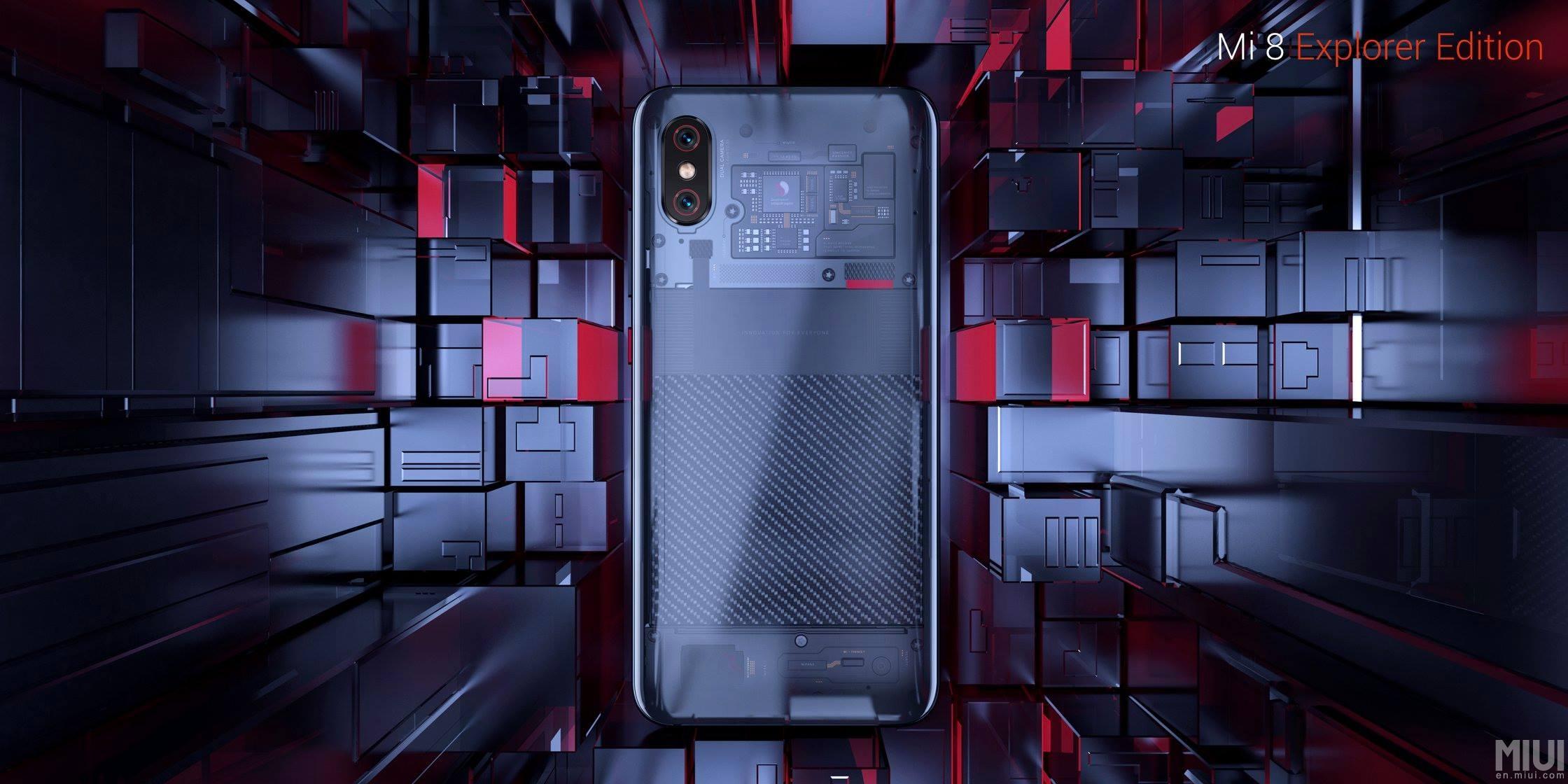 Wrap-up
Xiaomi has most likely done it again and will sell out in just the first few minutes. Especially after it has checked off all the right boxes, including the price. Unfortunately for US fans, that might give Xiaomi even less pressure to break into the market, waiting to line up its carrier and partner eggs just right. With how things are going, however, it might be too little too late. And it won't be Xiaomi who'll be on the losing end.