Xiaomi Mi 8 tipped to feature fingerprint sensor under the display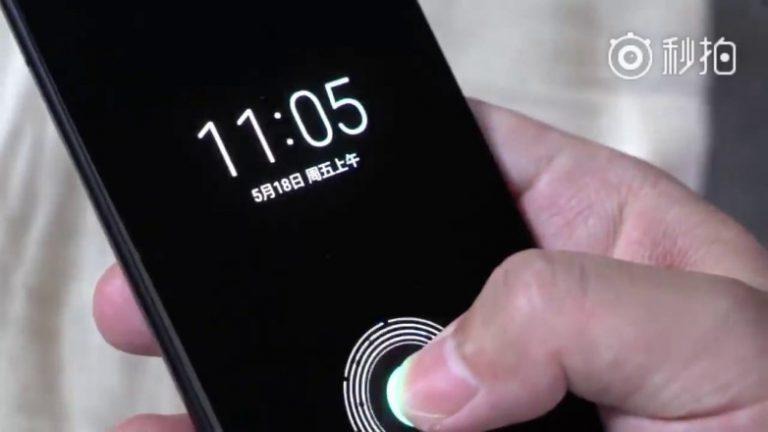 With edge-to-edge displays quickly becoming the standard among flagship smartphones, meaning the loss of a "chin" for physical home buttons, the race is on to see who can include a reliable fingerprint sensor imbedded in the screen. Both Apple and Samsung have been rumored in the past to be working on this technology, but are said to have experienced difficulties slowing progress on the feature. If the latest development is accurate, it may be China's Xiaomi that's next with an in-display fingerprint sensor.
New details about Xiaomi's upcoming Mi 8 are starting to leak, with the biggest surprise being a video posted to China's Weibo social network showing the device being unlocked with a fingerprint sensor in the display. The clip is brief and doesn't reveal much about the interface, but it's clear the phone is unlocked by the user placing their thumb on the display.
The Android-powered Mi 8 will be the successor to the Mi 6 — no word on why they're skipping the Mi 7 name — and is also expected to feature an iPhone X-like unlocking system based on 3D facial recognition. Other rumored details include a Snapdragon 845 processor with up to 8GB of RAM, 64GB of storage, a 4,000mAh battery, and wireless charging support.
Xiaomi is said to reveal the Mi 8 at a Chinese event held at the end of the month. Along with facial recognition and an in-display fingerprint sensor, the phone will see the debut of MIUI 9, the latest version of Xiaomi's custom Android skin.
SOURCE Slashleaks