Xiaomi Mi 5 Leaks Hint At Laser Guided AF, IR Blaster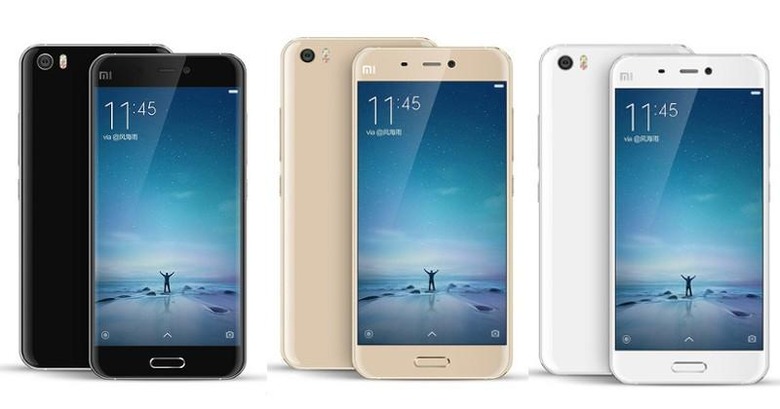 Althought literally dozens, if not hundreds, of smartphones come out of China every year, few ever reach international distinction, even if not internationally available, as Xiaomi's flagships. The Chinese manufacturer's fatal combination of mid to high range specs and dirt cheap prices produces devices that sell out in just minutes. Every year, Xiaomi gets closer and closer to premium specs, and the upcoming Mi 5 might not disappoint. That said, it is also getting closer and closer to premium pricing, which might turn off a few fans.
A few photos of what is allegedly the Xiaomi Mi 5 gives us a glance at a few of its so far unmentioned features. For one, there seems to be a laser assisted auto focus, similar to the feature that LG made popular. There is also an IR blaster, a hardware component that has almost all but disappeared from flagship devices these days.
In terms of design, Xiaomi might have stepped back a bit. Its current Mi 4 was criticized, by no less than Apple itself, for having aped the US manufacturer's design. The Mi 5 still does share some similarities, but the back side's curve is more pronounced in contrast to Apple's flatter rear. The edges, however, look smoothly curved, which will still draw comparisons. Interestingly, it seems that Xiaomi is adopting a more rectangular home button, more similar to Samsung's design than any other.
Leaked benchmarks also confirm some other specs, like the Snapdragon 820 CPU and 3 GB of RAM. That combo results in a mighty fast score of 2320 on Geekbench's single core test and 5347 for multi-core. Nothing out of the ordinary for the latest Snapdragon's expected performance.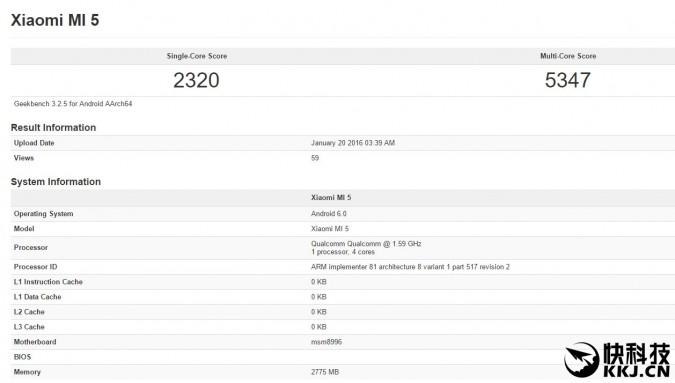 Now here's the pill that might be hard to swallow for Xiaomi fans. The Mi 5 is rumored to cost around 3,000 RMB, which is around $456 when converted. That takes it near the ballpark of high-end flagships, or at least the higher end of mid-tier devices. In contrast, the Xiaomi Mi 4 cost a bit more than half of that. We'll know soon enough if the February 22 reveal date also pans out.