Xiaomi Mi 4S Unveiled As Follow-Up To Mid-Range Flagship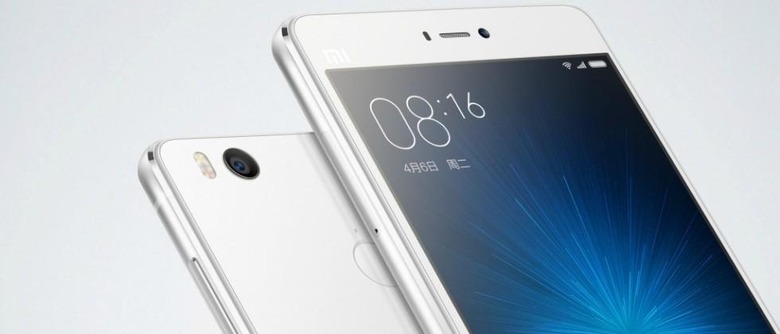 Released in 2014, Xiaomi's Mi 4 was an incredibly popular phone for the Chinese OEM, selling well over 15 million units. Just like any manufacturer would do, now that enough time has passed, Xiaomi has an updated, improved model. The Mi 4S may seem like a small upgrade over its predecessor, but that fact that it keeps all the good aspects and bumps up the specs, including the processor, means that it still has something to show.
First off, the Xiaomi Mi 4S features a 5-inch 1080p display. Inside users will find a hexa-core 64-bit Snapdragon 808 processor, which may seem a little outdated, but it's paired with 3GB of RAM, potentially making it a great value for the price. Also great is that the internal storage starts at 64GB, and can even be increased via microSD card.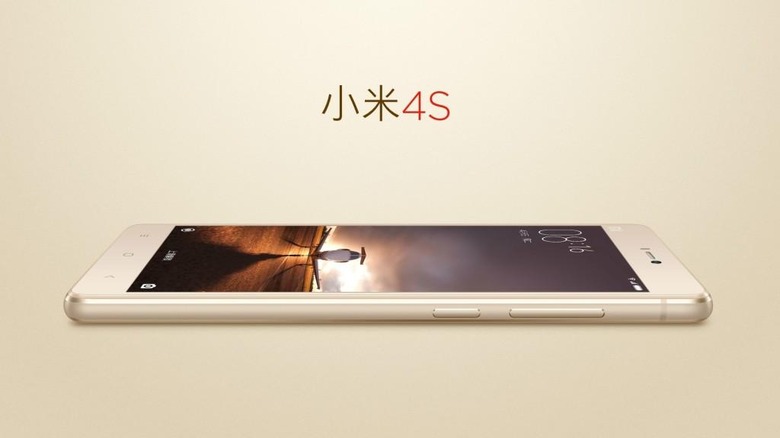 The smartphone's cameras mostly remain the same, with 13-megapixels on the rear and 5MP on the front. However, there's a fingerprint sensor on the back, and the whole device is powered by a large 3,260mAh battery — impressive considering the fact that the Mi 4S isn't Xiaomi's new top-of-the-line model, the Mi 5.
The Mi 4S is due to launch in China in March, where the brand has become very popular for its devices with decent specs and affordable prices. That trend is likely to continue, as the Mi 4S will start at about $260, with white, black, gold, and pink color options.
SOURCE Xiaomi