Xiaomi Fails To Reach 80M Target, Ships Over 70M Phones Only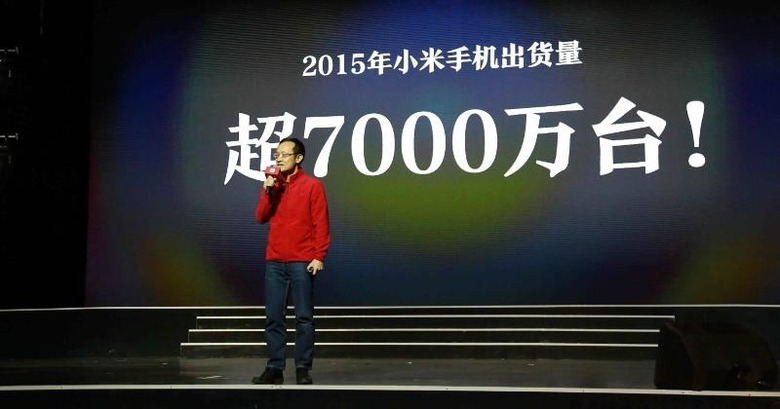 Xiaomi set up a very ambitious goal for itself in 2015. It would ship 80 million phones in that year, a big jump from 2014's 61 million. That, however, might have been too high a jump even for the wildly popular Chinese manufacturer. It only reported "over 70 million" devices shipped, which is still good considering the global smartphone market. That said, it does raise questions on whether Xiaomi's rising star has finally started to fall and whether it can still do its magic for the years to come and in other, more competitive markets.
Not everyone is able to keep their new year's resolutions anyway, so maybe we can cut Xiaomi some slack. Then again, it did already cut down its goals. Originally, it wanted to go all out for an ambitious 100 million. Good thing it revised its outlook took. Regardless, the revelation might cause some to wonder if Xiaomi still has what it takes to conquer a bigger, worldwide market.
Xiaomi's spectacular rise in the Chinese market was attributed to a couple of factors playing well together, like dirt cheap prices, direct to consumer sales and communication, and word of mouth marketing. Since then, however, those strategies have been imitated by many of its rivals who want to try that Xiaomi magic for themselves. And none have so far gotten so close than Huawei.
Huawei has been at the smartphone game far longer than Xiaomi, but it is only recently that it has risen in status. It is now regarded more highly, having shipped 100 million phones last year. And its fame isn't limited to China either. It has made a concerted effort last year to penetrate the US market, either directly through its own branded devices, or indirectly through the likes of the Nexus 6P. So far it has seemed to work in Huawei's favor.
That said, we still don't have the full picture, neither from Xiaomi nor from Huawei. Xiaomi, for one, didn't exactly reveal the details of that 70 million. Huawei's count also includes its global shipments, so Xiaomi could still very well be the king of the Chinese market. But this should probably be a wakeup call for Xiaomi to make a stronger effort overseas especially in the US, if it really plans to, before the flame of its fame burns out.
VIA: TechCrunch, Weibo