Xiaomi debuts Mi Band 2 with OLED display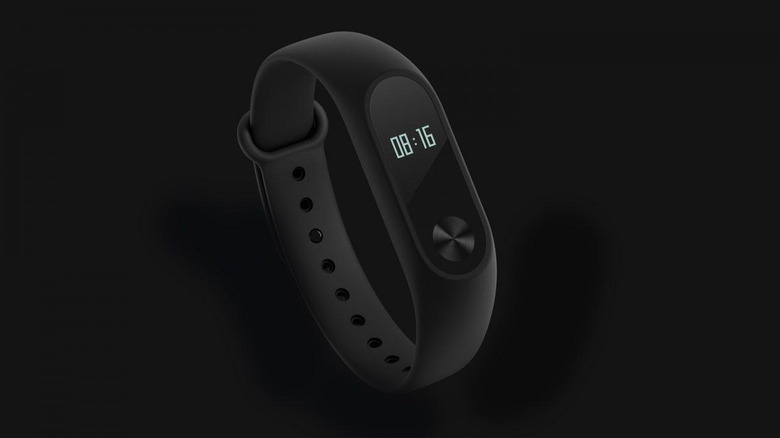 China's Xiaomi has just announced the new Mi Band 2 fitness tracker, the company's third wearable after the original Mi Band and Mi Band Pulse. While Xiaomi has become mostly known for its smartphones lately, it's also found success with wearables in its domestic Chinese market, having sold more than 20 million devices so far. Now that its recognized as the second-largest wearable maker in the world after Fitbit, Xiaomi looks to continue that growth with the Mi Band 2.
Right off the bat, the Mi Band 2 differentiates itself from previous models by featuring a 0.42-inch OLED display. This screen is made from scratch-resistant glass and has a coating to reduce fingerprints and smudges.
In addition to tracking steps and basic movements, the Mi Band 2 also offers heart rate monitoring, distance traveled, and estimated calories burned. The new display makes it much easier for users to check their progress on these various stats, whereas with previous wearables they had to open the accompanying app on their smartphone and sync it with the band.
The new tracking options and OLED screen mean that Xiaomi has had to increase the price for the Mi Band 2 over the previous model by $7, but it's still competitive at just $23. Along with Bluetooth 4.0 LE and IP67 water resistance, the wearable weights a mere 7 grams and has a battery life of up 20 days.
Xiaomi says the Mi Band 2 will go on sale in China on June 7th, and will be available in black, blue, orange, and green colors.
SOURCE Xiaomi