Xiaomi Black Shark Gamepad 2.0 finally makes the Switch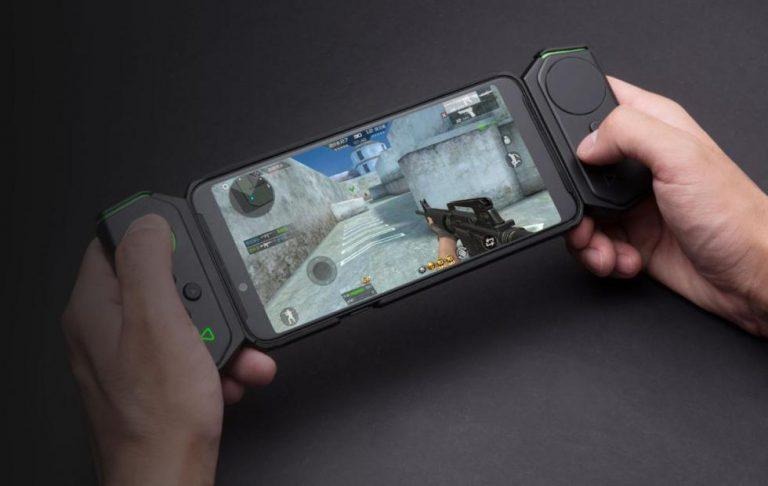 When rumors of the Xiaomi-funded Black Shark started to circulate, mobile gamers were more than curious about the possibility of a phone that more or less turns into a Nintendo Switch-alike via removable controllers. When the first Black Shark came out, however, the crowd was disappointed by a one-sided affair. It seems that Xiaomi is finally making up for lost time and opportunity with the Gamepad 2.0 that finally does bring two controllers on each side to truly turn a phone into a mobile gaming handheld.
This isn't the first time we've seen the Black Shark Gamepad 2.0. It actually made a guest appearance when the Black Shark Helo was announced. Back then, it was presumed it'd be exclusive to the company's second gen gaming phone. Fortunately, it is proving otherwise.
The Gamepad 2.0 is actually made up of three pieces. There are the two "Joy-cons", of course. But, here is the drawback, you also need the slide-out protective case on the Black Shark phone for the controllers to attach to. Hopefully, it doesn't block out the Black Phone's signature rear design.
The controllers themselves are quite interesting. Or rather, the new right controller is. It has the usual ABXY buttons at the bottom but instead of a D-pad or joystick on top, you have a Steam Controller-like touchpad instead. Both controllers pretty much cover all the buttons you'll ever need and you can supposedly customize what the buttons do.
The Black Shark Gamepad 2.0 goes for $89 but, of course, you'll need a Black Shark phone first. The controllers presumably use Bluetooth so, in theory, they should work on any phone, though the case won't. It remains to be seen if it requires special exclusive software from Black Shark to make button mappings work.