Xiaomi Black Shark 3 teasers leave little left to the imagination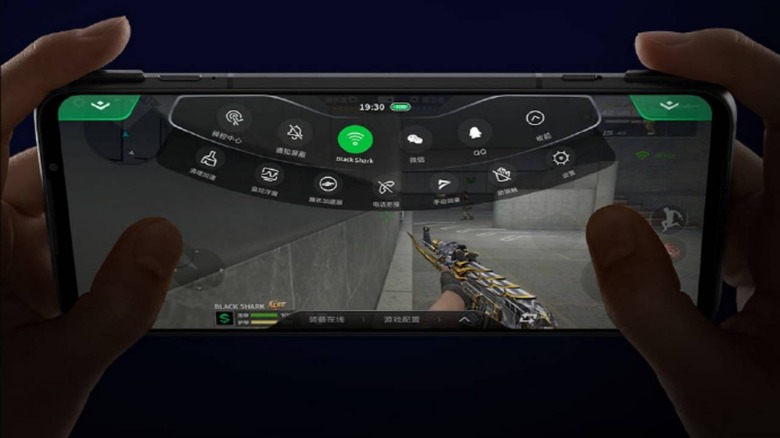 MWC 2020 may not be happening but smartphone makers are proceeding as normal with their own announcements and launches. Some have even taken the rather unorthodox strategy of spilling nearly all the beans over on social media. That has been OPPO's strategy so far and now Xiaomi sub-brand Black Shark is following suit, teasing some of the upcoming Black Shark 3's key features ahead of a formal announcement.
Considering how smartphones sport mostly similar specs, depending on their tier, those figures are sometimes the least interesting parts of the phone. Of course, those also give them their power, which is why Xiaomi is only too happy to confirm that the Black Shark 3 will be sporting the best of the best, like a Snapdragon 865 processor paired with 12 GB for RAM and 512 GB of fast UFS 3.0 storage.
Screens are one point of differentiation but Black Shark isn't hiding that aspect either. In addition to a 3120x1440 QHD+ resolution, it also boasts of a 90Hz refresh rate and a 270Hz sampling rate. The latter is particularly important in making the screen not only look responsive but actually be responsive to touches as well.
Xiaomi could have reserved its new charging feature for the announcement but that, too, has been pre-announced. To top off the large 4,720 mAh battery while playing, the Black Shark 3 will support a magnetic charger that latches onto pogo pins on the back of the phone. It also charges plenty fast at 65W via the regular USB-C port.
The Black Shark 3 isn't just a high-end phone, though. It's also a high-end gaming phone and it will reaffirm that identity with its new set of physical buttons at the edges to give mobile gamers a little advantage. Whether all of those will translate into something gamers will want to reach for, we'll have to wait for the March 3 announcement to get the full picture, especially when it comes to the price.