Xiaomi Black Shark 2 Pro silently breaks cover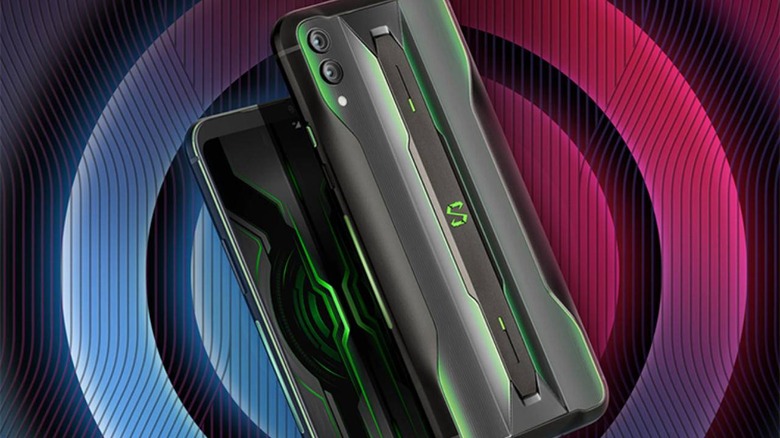 If you think that gaming phones are a one-off fad that's already over, Xiaomi sub-brand Black Shark is proving otherwise. Although it lacked the big splash of an announcement, the Black Shark 2 Pro is no less big as far as specs are concerned. But while it does bump up the specs a few steps, it still retains the special features that make the Black Shark 2 special.
Every high-end phone can, in theory, be a gaming smartphone but there are a few traits that really make a gaming smartphone special. There is, of course, the telltale design that resembles gaming PCs more than premium smartphones but that similarity also continues inside as well. In the Black Shark 2's case, that comes in the form of the liquid cooling systems and specially designed antennas that make sure the phone is usable in both portrait and landscape modes.
To that, the Pro version of the phone adds the shiny new Qualcomm Snapdragon 855 Plus that, until this, only the ASUS ROG Phone II had. If some rumors are true, not even the Galaxy Note 10 will have the new processor. Xiaomi has also lowered the latency of the screen from 43.5 ms down to 34.7 ms. It's a spec that for normal smartphone users may be irrelevant but is quite the hot topic for gamers. Sadly, it doesn't have the 120 Hz refresh rate that the Razer Phone 2 boasts.
The Xiaomi Black Shark 2 Pro also bumps up the base specs to 12 GB of RAM and 128 GB of UFS 3.0 storage. That starts at a price of 2,999 RMB or $435. There is also a 3,499 ($510) model that only doubles the storage to 256 GB. Mobile gaming remains a very lucrative market, despite the general antagonism towards IAPs, and smartphones like the Black Shark 2 Pro keep on trying to profit from that industry.