Xiaomi Black Shark 2 Gaming Phone Shows Off Durable Design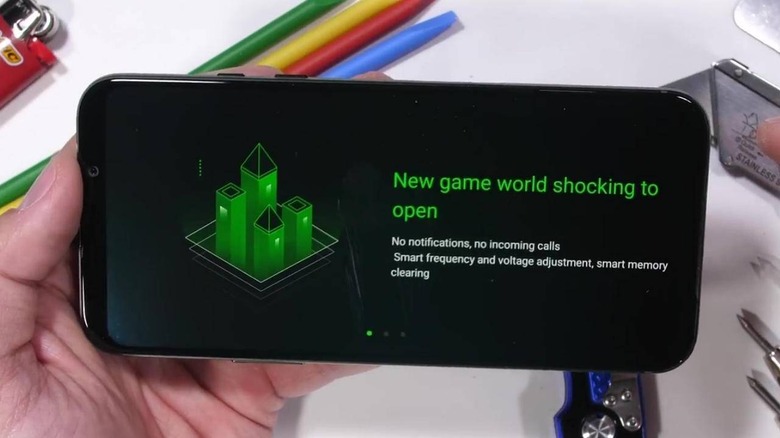 Gaming phones are built to take the heat, both literal and figurative, but can they handle the literal pressure? These gaming mobile devices change the design formula a bit for the sake of some flair but, as the new iPad Pro proved, not all changes are for the better. The Xiaomi Black Shark 2 definitely looks like a tank and it's only natural for JerryRigEverything to test if it's built like one too.
The Black Shark 2, along with the likes of the Razer Phone 2 or the ASUS ROG Phone, are built to be resilient and durable on the inside. They boast of multiple cooling systems to handle the literal heat produced by powerful and sometimes overclocked specs. On the outside, however, they're made to exhibit a particular aesthetic more common to gamers: black bodies with multi-colored RGB LED lights.
On the Black Shark 2, the latter comes via a strip on both sides of the phone that light up when the phone is plugged in for charging. To let that light shine through, there needed to be some cutouts on the metal frame. YouTuber Zack Nelson worries that those could compromise the structural integrity of the phone just as holes and plastic did with the broken iPad Pro.
Fortunately, that wasn't the case and the frame of the Black Shark 2 held study during the bend test. In fact, Nelson comments how rigid and strong the phone is, enough to handle the occasional angry gamer.
In all other aspects, the Black Shark 2 also performed commendably. The screen only started scratching at Mohs level 6 and the burned portion of the screen completely recovered. Even the in-screen optical fingerprint scanner worked with no problems after some heavy scratching. The Black Shark 2 is definitely one durable phone, if only you could easily get your hands on one.