Xiaomi Black Shark 2 and its 12GB RAM coming in this month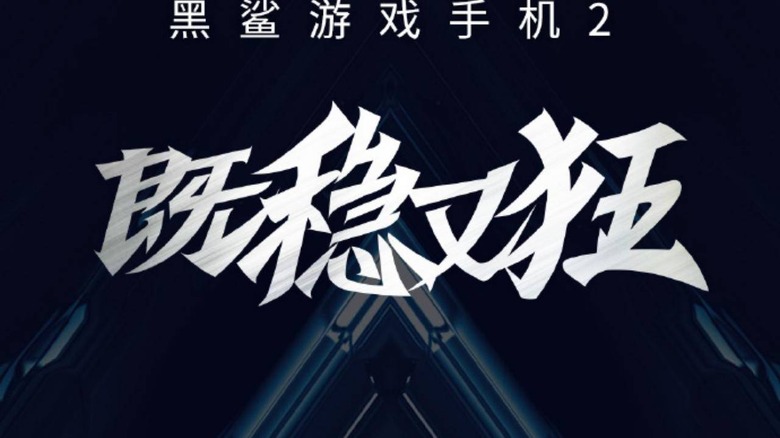 Microsoft founder Bill Gates was once quoted to have said you'll never need more than 640 KB of RAM. It's almost tempting to apply that same line of thinking today as smartphone RAM continues to increase every year. At one point, aside from the inherent advantage brought by the move to 64-bit CPUs, it was probably thought that 4 to 6 GB RAM would be enough for more phones. In less than two weeks, however, Xiaomi's Black Shark brand will take RAM to ridiculous amounts packing 12GB inside.
Granted, Black Shark isn't actually the first to do so. Last December, Lenovo unveiled the Z5 Pro GT with that much RAM as its highest option. Just a few weeks ago, Samsung also announced a Galaxy S10+ model that offers 12 GB RAM. Much closer to home, Vivo's new IQOO sub-brand launched its first ever smartphone in that same vein.
The Black Shark 2 might be late but it's also the only one of these that may even have an excuse to have that much memory. It is, after all, the successor to one of the first few gaming phones in the market. If that, however, will be its only selling point, it already lost even before it has a chance to compete.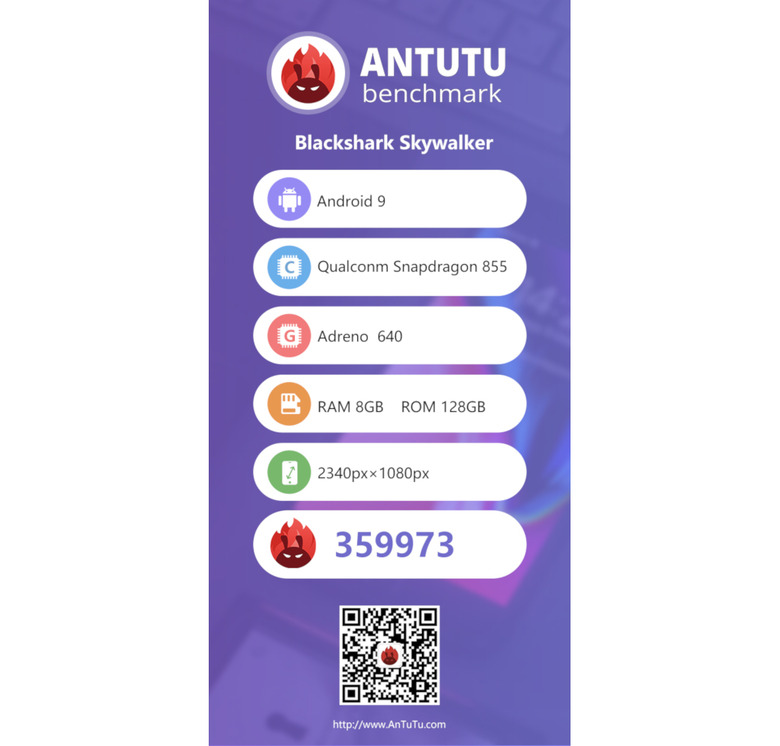 However, an entry in AnTutu for a Black Shark "Skywalker" shown above seems to refute that rumor or at least hint at a more reasonable alternative. While it does list a phone with only 8 GB RAM and 128 GB storage, there's no reason it can't offer a more premium and more expensive configuration with 12 GB RAM and 256 GB storage. Either way, both are expected to run on the latest Qualcomm Snapdragon 855 and have a 2340x1080 screen, size still unknown.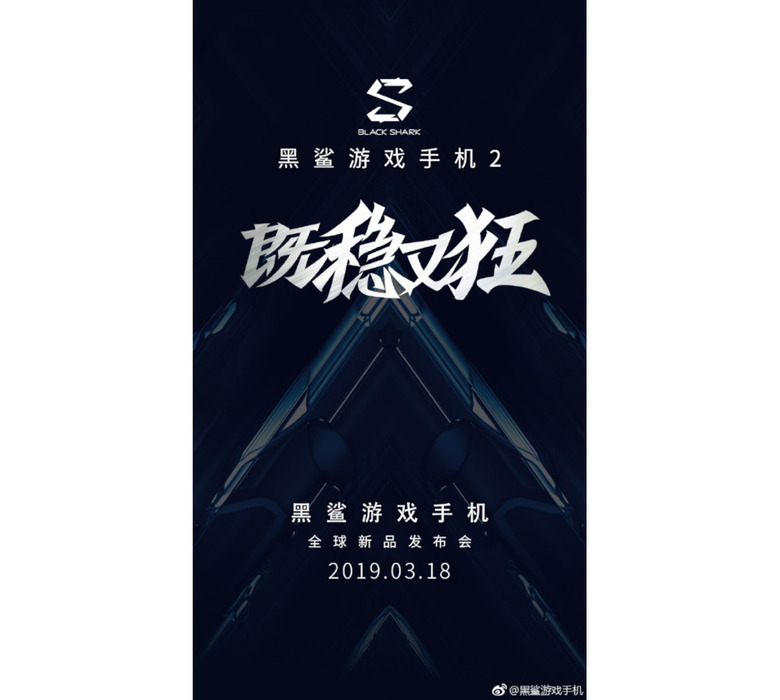 We won't have to keep guessing that long. Black Shark has already posted a teaser online for the Black Shark 2 announcement. That takes place on March 18 in China. It remains to be seen if it will have another controller iteration for its third gaming phone.