Xi3 Piston Console retail presence coming to Utah mall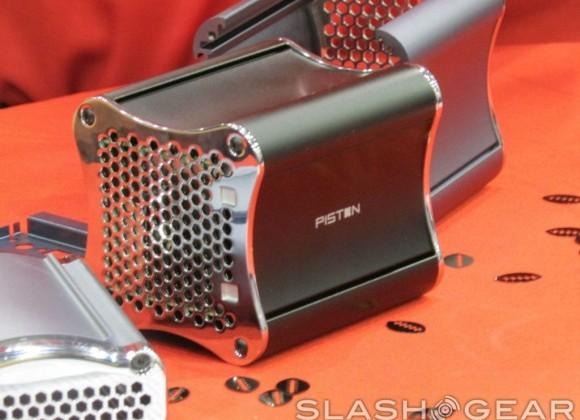 Xi3 Corporation is the company behind the cool and interesting little Xi3 Piston console. The Piston is actually a small gaming computer more that it is a game console like the Xbox or PlayStation. Xi3 Corporation has announced that it will be launching its first retail presence in a Utah mall just in time for the holiday shopping season.
The retail presence will open in the Fashion Place Mall in Murray, Utah. The retail location will be used to give gamers their first chance to play games on the Piston console. The Piston will be on display and available for the public to play at the Fashion Place Mall starting on Saturday, November 16.
Xi3 says that the retail presence will be available in the mall throughout the holiday season. The company won't be getting its own retail store, rather it will be sitting up what it calls a Piston Lounge in the mall. The retail presence will be a kiosk in the center walkway of the mall.
If you missed the previous coverage of the Piston console, it will use a 3.2 GHz AMD Trinity Processor, Radeon 7000-series graphics, and 8 GB of RAM. The console is also very small measuring a bit more than four-inches on each side. The console offers lots of connectivity with multiple USB ports, Ethernet, and lots more. The Piston isn't exactly cheap with a version having 128 GB of SSD storage selling for $999. Early on in the development of the Piston console, Valve was tipped to be working with the company but The Piston console was later said to not be the official and long rumored Steam Box.
SOURCE: Xi3