Xi3 clears the air on Valve and the Xi3 Piston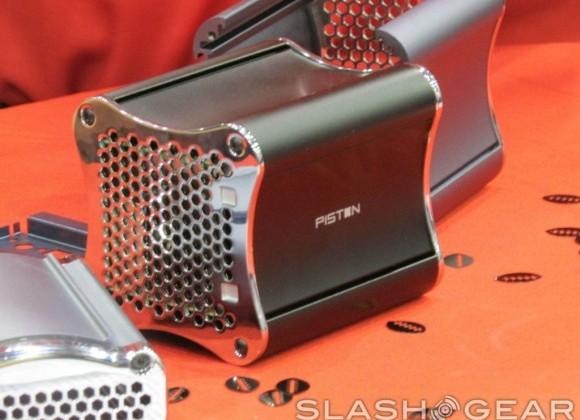 It's understandable how some confusion about Xi3 and the company's small Piston gaming computer came to be. Xi3 at announced that during CES that Valve had invested in the company. According to Jason A Sullivan, founder, president, and CEO of Xi3, the company had written permission from Valve to disclose that the game developer had invested in the company.
However, Sullivan says that during a meeting with Valve during CES Gabe Newell "personally asked me" not disclose additional information about the relationship between Xi3 and Valve. Sullivan says that his company has honored that request and will continue to do so. However, Sullivan says that with all the coverage and rumors circulating about the relationship between the two companies a few things need to be covered.
Sullivan says that many people in the media have assumed that the Piston is the official Steam Box. He says that neither Xi3 or Valve have ever said that. He also points out that just because Valve may not "currently" have any "involvement with any product" from Xi3 doesn't mean that there will be no involvement in the future. Sullivan also pointed out that the Piston will allow gamers to access Steam no matter the relationship between the two companies.
He also notes that the Piston will ship initially with Windows installed, but the machine can run Linux and other operating systems through the Piston Console. Sullivan also said, "we are seriously concerned we will not be able to meet the demand for Piston Consoles for the 2013 Holiday Season."
[via Xi3]