XGIMI CC Aurora is an Android projector in a palm-sized cube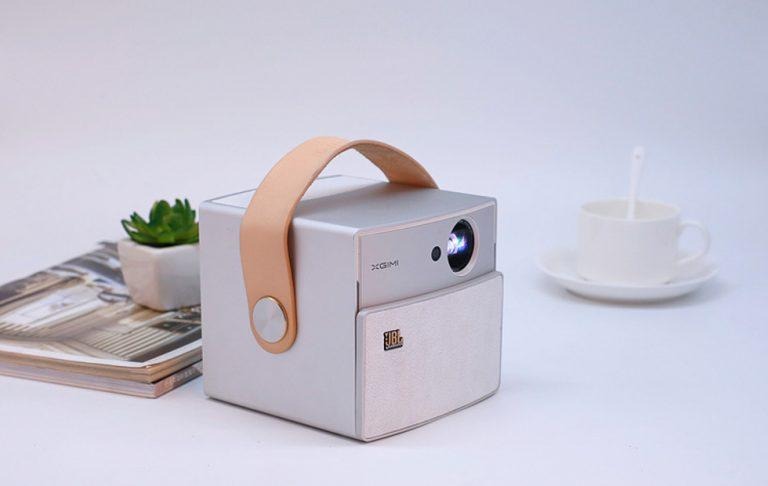 There is no shortage of pico projectors in the market, some of them even capable of carrying their own weight when it comes to processing power and memory. Many of them, however, look more like shrunken down projectors than accessories to match your beautiful smartphone. XGIMI, who has successfully crowdfunded a short throw projectors, is now back for a second stab at that market. Don't worry because, this time, it's going straight to the market with the CC Aurora, a pico projector masquerading as a literally handy box.
In terms of capabilities, the XGIMI boasts that the CC Aurora is capable of projecting the equivalent of a 180-inch screen on a flat surface. It delivers 720p HD quality pictures but, curiously, XGIMI claims it has 4K support. There is built-in JBL stereo 40 mm dual speakers to complement those videos.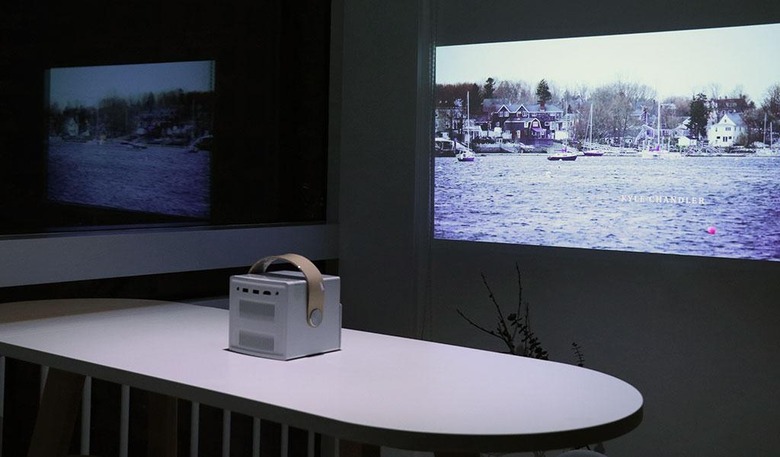 Inside, the CC Aurora is practically an Android device without a touch screen. This means that, in addition to wirelessly streaming content from smartphones or laptops, the projector itself can store or stream videos on its own. XGIMI is still coy on the specs of the device but, at least on the software side, it means you won't run out of apps to use and cast on your screen.
All of that hardware is crammed inside a nearly 5-inch box that will look both cute and odd at the same time. It almost looks like a small lunch box, but one that opens up a world of entertainment rather than food. XGIMI isn't yet divulging details, especially price and launch date, but if you sign up now, you will get a 25% early bird discount when they do launch it.