XDA One Handed Mode makes large Android phones more usable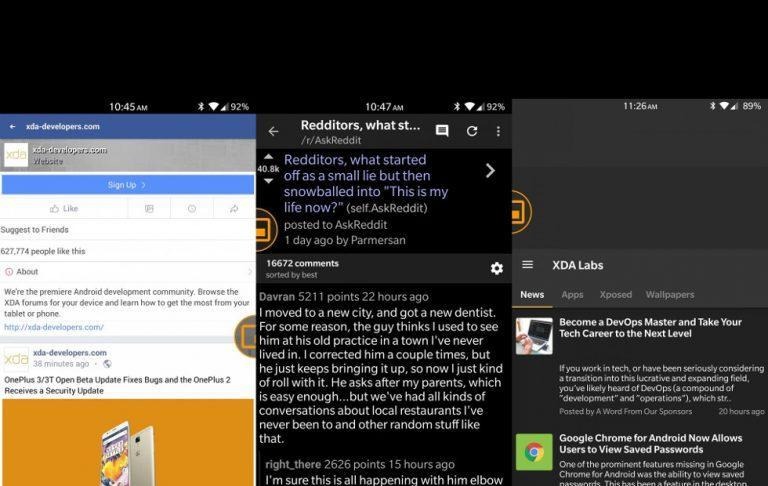 Gone are the days when you can comfortably fit and use your smartphone in one hand. While the disappearance of bezels promise bigger screens inside the same phone size, most smartphones 5.5-inches (traditional size) and higher often require another hand to reach the top. Some OEMs like Samsung and LG implement a one-handed mode, but not all Android smartphone have that. XDA has just released its own One Handed Mode app that mimics iOS' Reachability for any Android phone, no root required.
The one-handed mode implemented by Samsung, LG, Xiaomi, and Huawei shrink the entire screen's contents to about 2/3 of the screen's size and moves it to one side to make it easier to reach with the thumb. iOS' Reachability, feature, on the other hand, pulls down the screen's contents so that the controls near the top can be more easily reached. The one limitation of this style is that controls on the opposite side of the thumb may still be a bit difficult to tap.
XDA's app follows the iOS system. While it's not the first of its kind to offer this functionality, it proudly boasts that it is the only one available on Google Play Store that doesn't require root access. Any Android phone running Android 4.3 Jelly Bean or higher can use this, ahem, handy utility.
One Handed Mode takes the form of a floating bubble that you tap to activate or deactivate the mode. There are only a few settings available, keeping the app simple and easy to use. There is one experimental resize window feature that lets you set the height as well as the width of the shrunken window, almost like what Samsung and LG offer. However, XDA makes no promises about this working properly.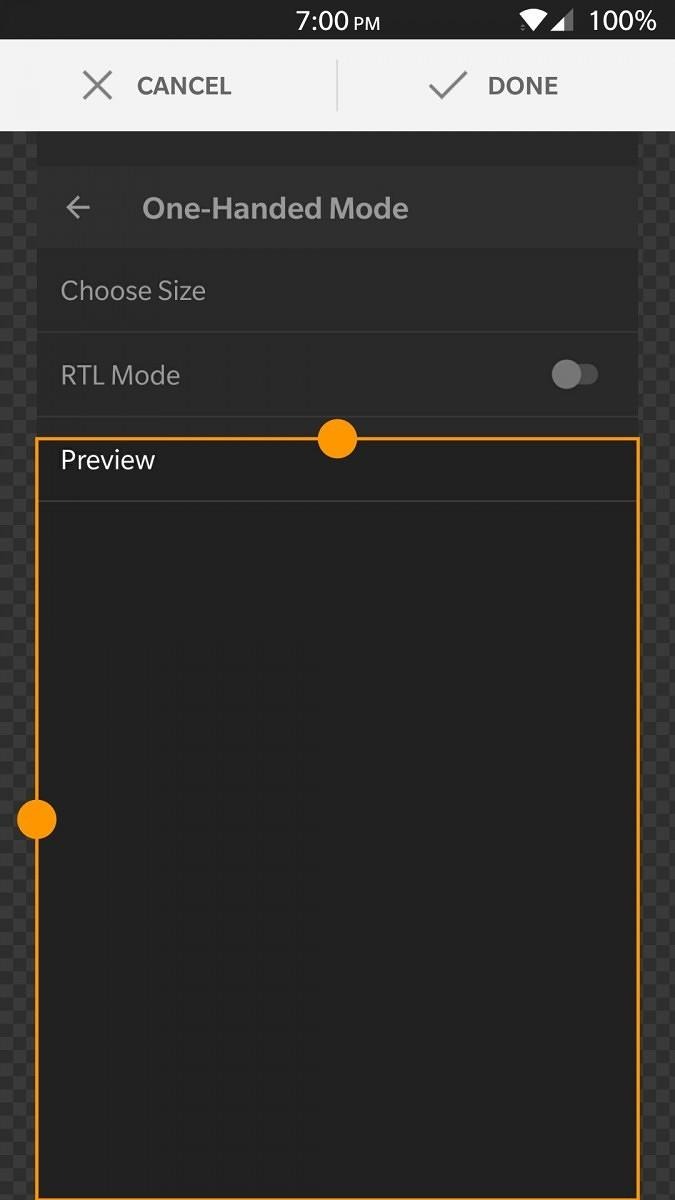 While One Handed Mode works on any phone and with any app, not all apps will behave as you might expect. While it doesn't make the apps unusable by any measure, they might not be better off than their full screen forms. That is why XDA is offering One Handed Mode for free to test. If you want to activate the floating bubble or change any setting, you'll have to make a one-time in-app purchase of $1.99, which is discounted to $0.99 just for this week.
SOURCE: XDA
Download: XDA One Handed Mode on Google Play Store