XCOM 2 announced, puts humans on the offensive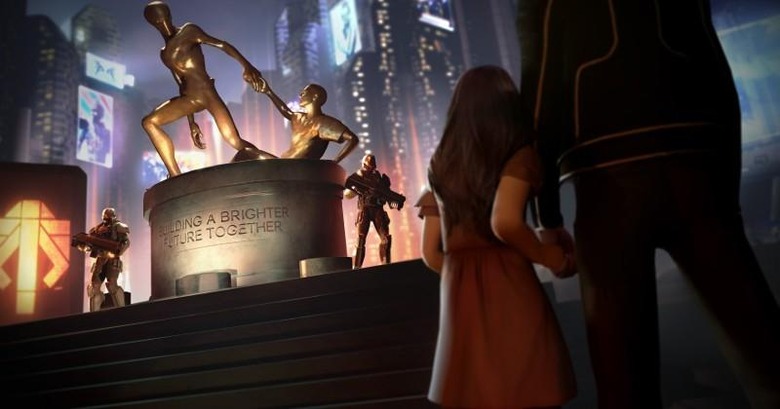 It's 20 years into the future, and humanity has lost. The alien invasion that we've tried so hard to prevent has taken place and now mankind is no longer the ruling species. All that stands in the way of total domination is a rag tag team of freedom fighters with limited resources and always on the move. That's the even darker scenario that is being painted in XCOM 2, Firaxis' sequel to XCOM: Enemy Unknown title, the award winning sci-fi game that blends strategy, tactics, X-Files, and and a whole lot of alien goo.
The original XCOM, then spelled as X-COM, was launched way back in 1994 and gained a cult following for its mix of science fiction themes and genre-bending gameplay. In particular, the game switches between turn-based strategy combat and tactical planning. In all its incarnations, the goal has been the same: save the Earth from alien invasion.
Firaxis (Sid Meier's Civilization titles) and 2K Games took the helm in 2008 and rebranded it as XCOM, releasing XCOM: Enemy Unknown, and later the Enemy Within expansion. Sadly, even after installments, humanity could not claim a complete victory. Now the para-military XCOM organization is on its last stretch of resources, becoming the invaders of an alien-occupied earth.
More than just new content, which promises five new soldier classes, enemy types, and customization options, Firaxis has implemented some interesting new features. First is procedurally-generated levels, which means that each play through will be unique and challenging. Plus, XCOM 2 will also have deeper modding support, though Firaxis has not yet revealed to what extent.
That last part might be why XCOM 2 sadly won't make it to consoles, or at least not yet. XCOM 2 will launch for PC, Mac, and Linux in November.