Xbox Wireless Adapter brings Xbox controller to Windows 10 PCs and tablets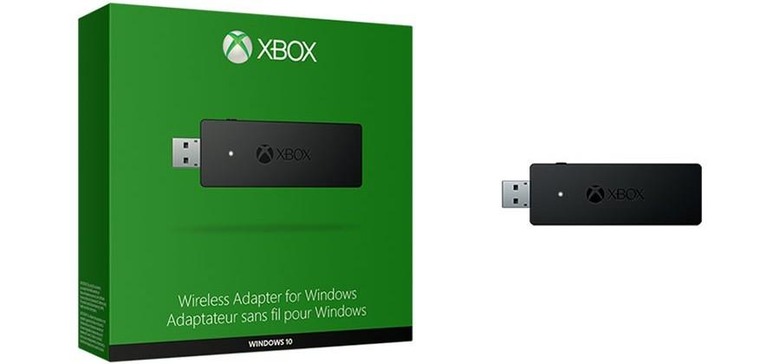 Most PC gamers know that there are some game types that are easier to play using the mouse and keyboard and there are others that are better played with a game controller. For instance FPS games are better with mouse and keyboard, while racing games are better with a gamepad. Windows 10 PC gamers who want to play their favorite games using the controller from an Xbox will be able to do that soon.
Microsoft has announced a Xbox Wireless Adapter that will work with Windows 10 computers. The adapter plugs into the USB port on your PC and will work with PC games and Xbox One games streamed to Windows 10. The adapter is compatible with Xbox One and Xbox Wireless controllers and isn't compatible with controllers for the Xbox 360.
Windows 10 tablet owners with USB ports on their devices will be able to use the controller as well. The adapter has to be bound to your wireless controller and it comes with a USB extender cable to improve the placement and accessibility of the adapter.
The adapter also supports in-game chat and stereo sound. The adapter works with USB 2.0 or 3.0 ports and will ship October 20. Microsoft has set the price for the adapter at $24.99.
SOURCE: Xbox