Xbox unveils Ford-inspired controllers to celebrate historic Le Mans race wins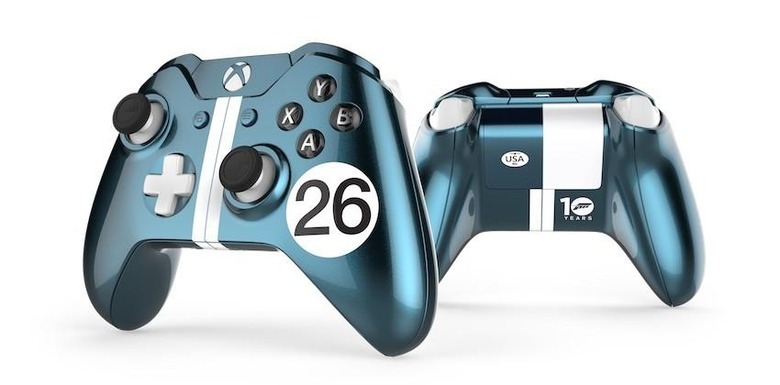 With auto racing's 24 Hours of Le Mans event having just completed this weekend, and the E3 video game event about to kick-off, Microsoft's Xbox is showing off a special set of three controllers that honor Ford's historic race victories. Turn 10 Studios, the developers behind the popular Forza racing game franchise on Xbox, designed the controllers to represent three specific years of Ford's Le Mans history, starting with 1965.
Sadly for racing game fans, these Xbox One controllers are one-of-a-kind, and will not be available for purchase. Ford had them on display over Le Mans weekend, and they will then be shown in Lost Angeles this week at Xbox's E3 booth.
The significance behind Ford and Le Mans is that 2015 is the 50th anniversary that the company made racing history. 1965 was the first year that an American driver scored a win, and it was the same for an American-built engine.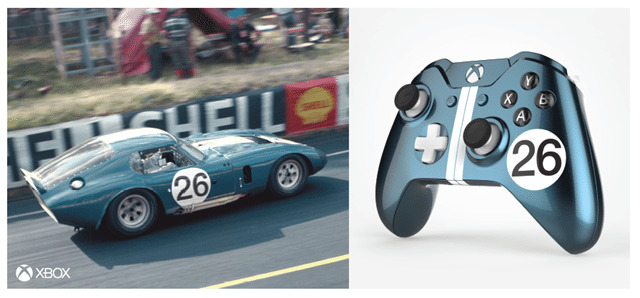 Drivers Bob Bondurant and Dan Gurney finished in fourth overall at the 1965 Le Mans in the GT class, marking the first American victory at the prestigious race. They drove a bright blue Shelby Daytona Coupe with white stripes and sporting the number 26, with a Ford 289 cu 4.7L V8 engine under the hood.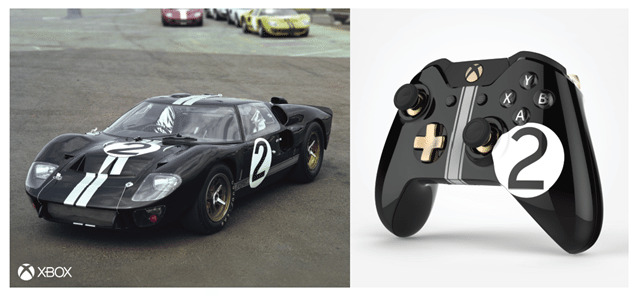 1966 saw one of the first ever Ford GT40s make history when the car placed first, second, and third overall, marking the first time an American manufacturer won at Le Mans. The first-place car was a GT40 in black and white with number 2, driven by Bruce McLaren and Chris Amon.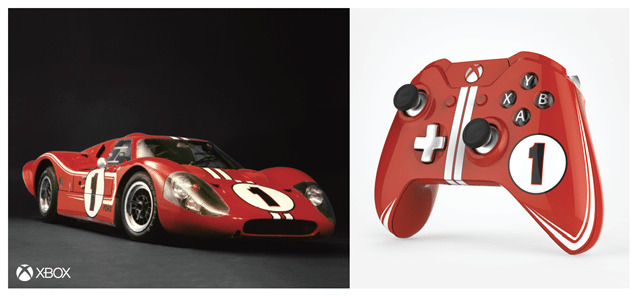 The 1967 Le Mans saw Ford defend its title, winning first overall with Dan Gurney and AJ Foyt driving a red and white number 1 GT40 Mark IV, crossing the 5,000 km mark for the first time.
SOURCE Xbox