Xbox SmartGlass brings support for the Kindle Fire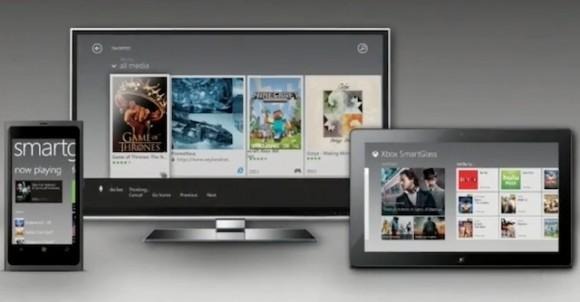 We may receive a commission on purchases made from links.
Larry Hryb, the Director of Programming for Xbox Live, stated today that Xbox SmartGlass now supports Amazon's selection of Kindle Fire tablets. It's coming in about half a year late, seeing as the app was released for regular Android devices way back in October of last year. With the Xbox SmartGlass app now available in the Amazon App Store, owners of the affordable Kindle Fire can enjoy an extension of the Xbox Live experience with their tablets.
Before you can install Xbox Smartglass onto your Kindle Fire, you have to make sure that your device is at least running Android 4.0 Ice Cream Sandwich. Smartglass brings the second-screen option to your Kindle Fire, allowing you to control your music and video through your tablet, type using your tablet's keyboard, view second-screen options for movies/TV shows you're watching, and interact with extra content provided by certain games. You are also able to track achievements, customize your avatar, browse the internet, and much more.
An example of the usefulness of Smartglass would be if you're watching a movie. On your tablet, you can pause,play, fast forward your movie and more. But not only that, on the side panel, there will also be a description box providing you with relevant information regarding the media playing on your Xbox 360, including episode summaries, the TV show storyline, and much more.
With certain games, like Skyrim, your Kindle Fire will serve as a companion that will help you as you navigate throughout the game's fantasy maps. You can use your Kindle Fire as a map to make sure you're never lost in the game's massive world. You can download Xbox SmartGlass for your Kindle Fire from Amazon's App Store. The functionality of the app should be the same as the app for Android.