Xbox Series X will be able to resume games after reboots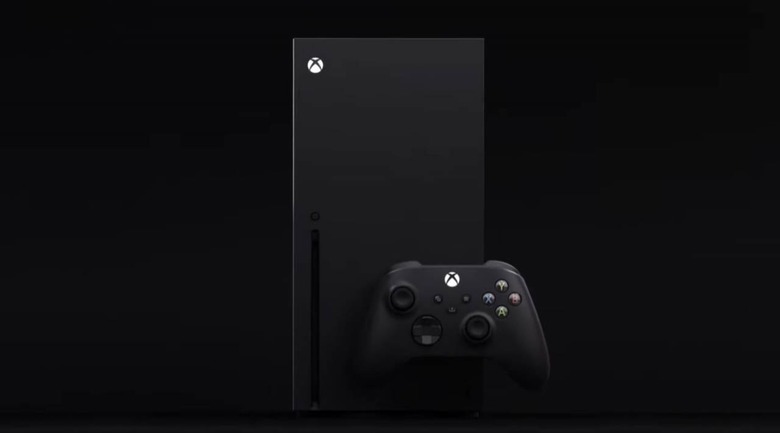 Earlier this week, Microsoft revealed a lot of new details about the Xbox Series X. The blog post Microsoft published discussed a lot of things, from details about the console's CPU and GPU to new information about the SSD and its capabilities. In a follow-up to that post, Xbox's Larry Hyrb has published a new episode of his Major Nelson Podcast in which he interviews Xbox director of product management Jason Ronald.
The podcast is available on SoundCloud and runs roughly 20 minutes, and for the most part, Hyrb and Ronald go through the news that was shared on Monday and discuss it in a little more depth. Throughout the interview, we learn some interesting new information, specifically concerning Xbox Series X's quick resume feature.
Quick resume is a feature that Xbox One users are already familiar with, because that console lets them suspend a game and then later resume where they left off without having to go through the start up process again. The Xbox Series X, however, will allow users to suspend and resume multiple games at the same time, and as Larry Hyrb explained during his podcast, quick resume will still work even when the console is rebooted entirely. Hyrb explains that when he was playing a game in the lab, quick resume persisted even after the console rebooted while applying a system update.
Ronald also revealed to Hyrb that the Xbox Series X will be powerful enough to deliver "ray-traced audio," which seems like fancy name for spatial audio. All in all, Hyrb's podcast gives more context for the announcements Microsoft made on Monday, so if you want to learn a little bit more about the features the company revealed, listening to this episode of the Major Nelson Podcast is a good way to do it.
The Xbox Series X doesn't have a solid release date yet, but Microsoft is targeting holiday 2020 for the new console. There's plenty more to learn about it, and we can expect Microsoft to trickle-release new information up until E3, where the Xbox Series X will likely get a full reveal. We'll let you know when Microsoft dishes more details, so stay tuned for that.