Xbox Series X: Project Scarlett next-gen console officially revealed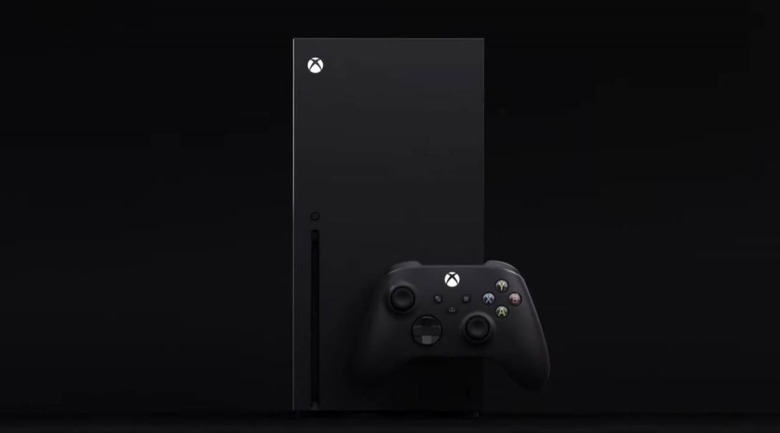 Microsoft has just unveiled its new Xbox Series X gaming console. The new model features a tower-shaped industrial design and it'll be available to purchase in time for the next holiday season. Known until now under the codename 'Project Scarlett,' this is Microsoft's most powerful gaming console ever, according to the company. Players can expect 4K support, ultra-quiet operation, and more.
The announcement comes from Xbox Game Studios, which says the Xbox Series X model will be available to purchase during the Holiday 2020 season. When it arrives, consumers will be able to upgrade to a console featuring four times the power of what is offered by the current Xbox One X. Despite the increased power, Microsoft says its next-gen console will be 'quiet and efficient.'
Though Microsoft presents the console in a vertical tower orientation, the company says it designed the model to also support horizontal orientation. The model will be joined by a new Xbox Wireless Controller that has been 'refined' to better suit a wider range of people.
Microsoft says the new controller sports a new Share button, a D-pad inspired by the one featured on the Xbox Elite Series 2 Wireless Controller, and that — perhaps most importantly — this model is compatible with Windows 10 and the Xbox One consoles.
The upcoming Xbox model will support 4K/60fps with the potential for playing at up to 120fps, as well as Variable Refresh Rate and up to 8K resolutions. Microsoft partnered with AMD to design a custom processor for the new console, which will offer what the company claims is performance beyond any past gaming console ever launched. The model will pack an SSD, Auto Low Latency Model technology, and more.
Microsoft designed the new console for a future that revolves around the cloud, the company explains. Despite looking to the future, Microsoft's new Xbox Series X will be compatible with 'thousands' of games from past Xbox generations, as well as all of the Xbox One gaming accessories and existing services like Xbox Game Pass.
A number of gaming studios are already working on a number of games for the next-gen console, according to Microsoft, which has disclosed the upcoming launch of Sengua's Saga: Hellblade II. Unfortunately, we don't yet know how much the new Xbox Series X console will cost.