Xbox Series X Mystery Port Just Got A Little Less Mysterious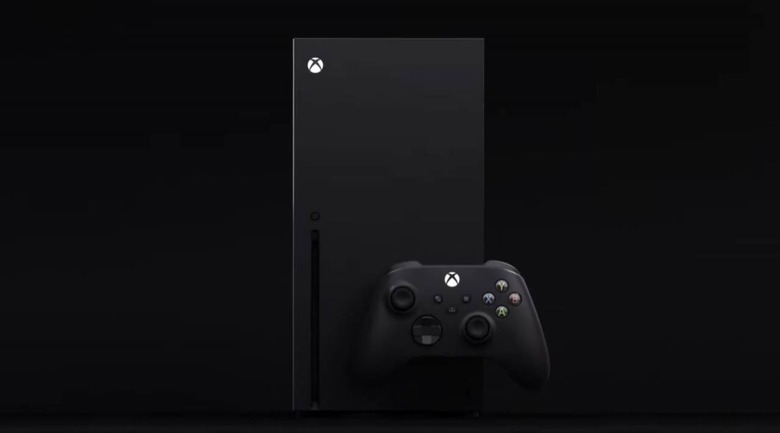 A couple of weeks ago, we saw a pair images of an Xbox Series X prototype leak out. These images showed the front and back of the console, with the back featuring a collection of ports we'd more or less expect from a modern gaming console. However, there was one slot that stuck out like a sore thumb, and at the time of the leak, no one really had a clear idea of what it would be used for.
At the time, we said that it looked something like a card slot, but beyond that, that port's use was up in the air. Today we're getting a better idea of what that port may be used for. Thurrott reports that the mystery slot is indeed for storage expansion, according to "people familiar with the company's plans."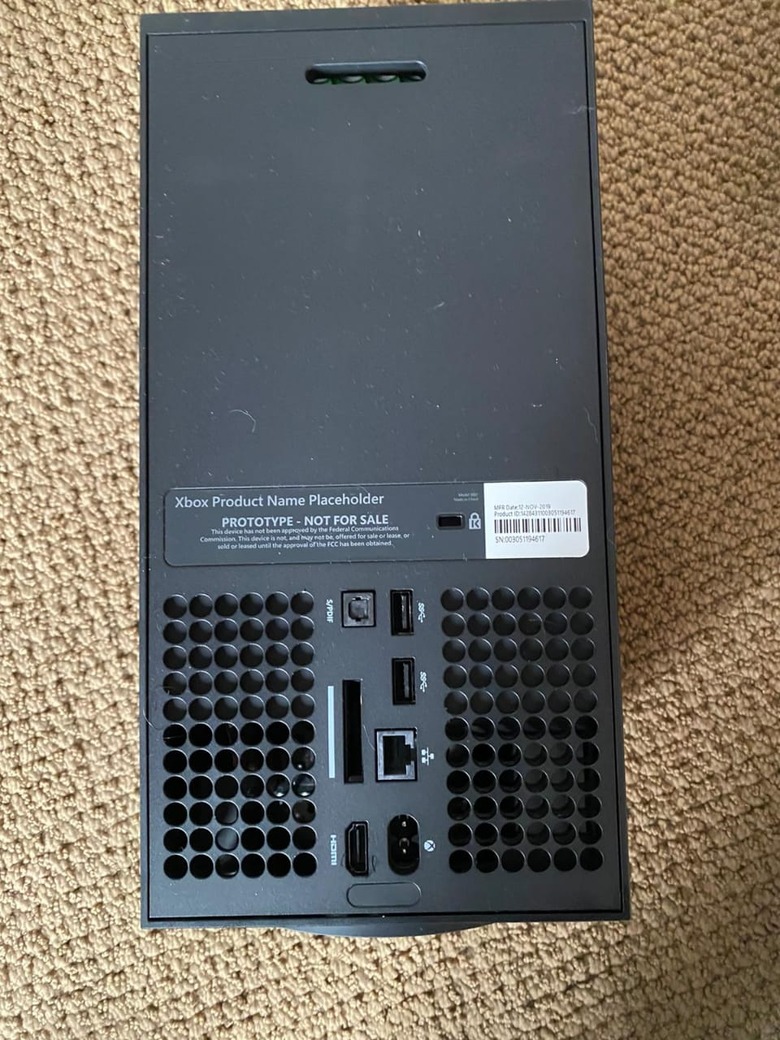 We're not sure what kind of storage will be compatible with the Xbox Series X, though Thurrott expects the slot to be used for "high-speed hardware." One possibility is that the slot could be used for Compact Flash Express cards, but as Thurrott points out, CFExpress is currently one of the more expensive solutions when it comes to storage expansion.
Regardless, storage is going to be one of the key problems that Microsoft and Sony will need to figure out in the next generation, especially if their new consoles use 4K as a selling point. 4K games are not small, and 1TB drives like the ones we see in current-day consoles will fill up very quickly. It's likely that Microsoft and Sony will both offer ways for gamers to expand their storage, and that slot on the back of the Xbox Series X could be key to that expansion.
We'll just have to wait and see. Since the console in the leaked images is a prototype, there's always the possibility that this mystery slot won't even be there by the time the console launches later this year, so that's something to keep in mind. We'll be waiting quite some time for official confirmation, but in any case, we'll let you know if any new information surfaces.