Xbox Series X leaked photos are all about ports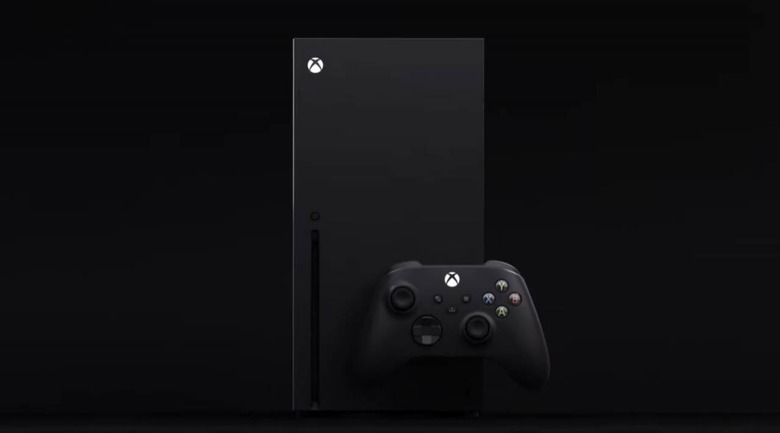 Even though the Xbox Series X is still (presumably) most of a year away, we know that prototypes and dev kits are out there. Today, one such prototype surfaced in a pair of leaked images that show off the front and back of the console. That, most importantly, means that we get to see what the port situation is like on this incoming machine.
The images in question were first posted to the NeoGAF forums with no accompanying information. Thurrott's Brad Sams later confirmed that these are in fact images of an actual Xbox Series X prototype and not some kind of 3D printed ruse. In the comments of that article, Sams also confirms that this isn't a controlled leak on the part of Microsoft – someone got their hands on a prototype of the Series X and posted images of it to the internet, likely to Microsoft's annoyance.
On the front, we see the disc drive, a lone USB port, the disc eject button, and the power button, but that's not anything new; Microsoft has already revealed what the front looks like through promotional materials, so what we're really interested in here is the back.
Back there, we see a collection of ports that include a power jack, an HDMI port, two USB-A ports, an optical audio port, and an ethernet jack. There's also a large mystery port that looks like some kind of card slot, but beyond that, we're in the dark. The ports are flanked by air vents on both sides, and there also appears to be a Kensington lock on the console.
Interestingly enough, the serial number for the console is clearly visible in the images that were published to the internet, so Microsoft likely already knows who it belongs to. While we're thankful that they posted images of all these ports for all the world to see, we have to say that we don't envy them given the ire they probably drawn from Microsoft in doing so.