Xbox One X Gears 5 Limited Edition Revealed With New Accessories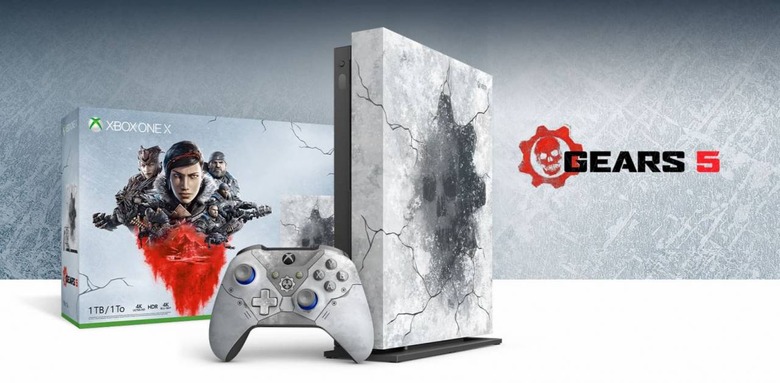 Gears 5 is unquestionably one of the biggest Xbox releases of the year, so of course that means it's getting a limited edition console. Microsoft is no stranger to making these limited edition consoles to go along with new game launches, and it seems that the company went all out with this particular bundle. Not only does the Xbox itself look neat, but you're getting quite a few bonuses in the box.
Specifically, the console at the center of this bundle is an Xbox One X, which means you'll be paying $500 to own it. If you're okay with plopping down that amount of cash, then you'll get a console that features the Omen emblem under a sheet of ice. Microsoft says that the Xbox One X was constructed with a "dark translucent casing" that features laser-etched cracks on the surface.
Around the back, you'll find a gold Locust symbol – similar to the one that Kait carries in the game. The controller, which is officially the "Gears 5 Kait Diaz limited edition," matches the Xbox and has blue accents on under the joysticks. The console itself has a 1TB hard drive on the inside, and you'll get full game downloads for the Gears of War Ultimate Edition (which includes the first four games in the series) and the Gears 5 Ultimate Edition.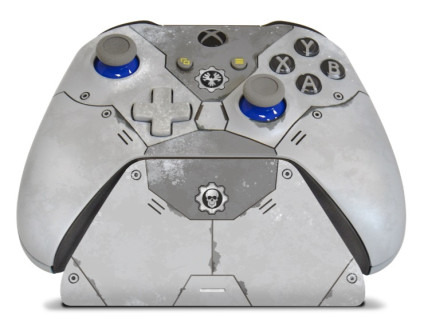 Microsoft says that this is the first limited edition Xbox One X since the Project Scorpio Edition that was available at launch. The controller will be available separately for $79.99, with a matching charging stand available for $49.99.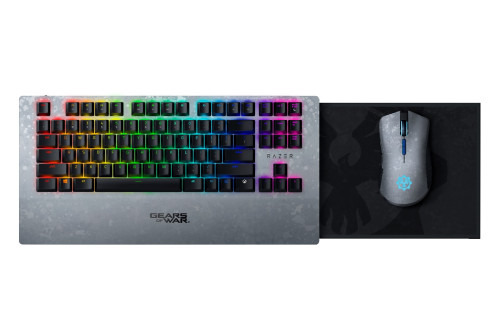 Razer is also putting out a Gears 5 version of its Thresher headset alongside a Gears 5-themed Turret mouse and keyboard combo, the latter of which runs $299.99 (no word on pricing for the Thresher yet). Finally, Seagate plans to launch a 2TB Gears 5 special edition external hard drive for Xbox One, with a 5TB version also available from GameStop.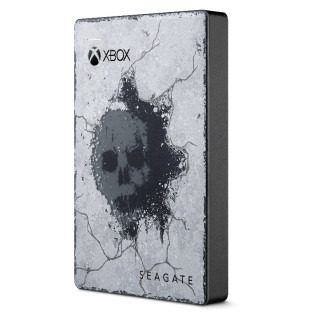 Most of these products are up for pre-order today from various retailers, with the controller launching on August 20th and its charging stand launching on August 27th. The Razer Thresher and Turret will both be launching sometime in September – Microsoft says more details are coming about both of those products later. The Gears 5 Xbox One X bundle, on the other hand, will be out on September 6th, with standard Xbox One X and Xbox One S Gears 5 bundles also up for pre-order today. You can read more about these all of these Gears 5 products over on Xbox Wire.