Xbox One X bundles arrive at Taco Bell as special meal prizes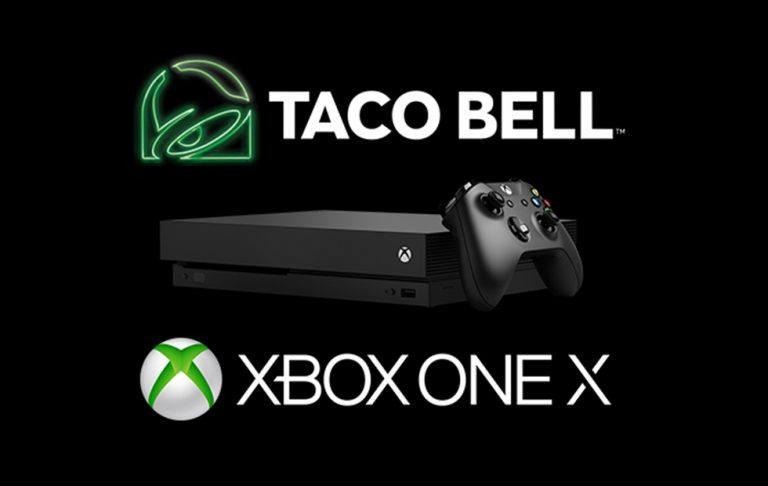 Taco Bell may make your dreams come true, at least if those dreams involve buying cheap Mexican food and winning an Xbox One X bundle in the process. The fast food chain has teamed up with Microsoft to offer the latest Xbox console as a prize for some lucky customers, but only for one particular meal item. This isn't the first time Taco Bell has promoted Microsoft's console; it did the same back with the original model's release.
The Xbox One X, of course, is Microsoft's latest addition to the Xbox family, and it'll be available starting on November 7. However, starting on August 31, participating Taco Bells will offer a code inside of every Quesarito $5 box; users then text that code to the related number to enter for a shot at winning one of the new consoles.
This promotion will run from August 31 to October 4, though only while supplies last; Microsoft says that Taco Bell will be notifying winners in what averages out to be every 10 minutes, indicating there are a lot of consoles to go around. When these winning bundles will ship out isn't clear, though Microsoft indicates it will happen before the official release, saying, 'Winners will be the first to get their hands on the Xbox One X.'
As mentioned, this award will be a bundle rather than just the console. Microsoft is tossing a copy of Forza Motorsport 7 in the mix, as well as a free Xbox Game Pass subscription good for three months.
Talking about this, Xbox's Mike Nichols said:
When it launches starting November 7, Xbox One X will bring gamers an amazing new level of console power and immersion. We have a long history of partnerships with Taco Bell, dating back to the first Xbox, and are excited to once again work together to reward gamers with the opportunity to win Xbox One X.
SOURCE: Xbox News