Xbox One, Windows 10 self-service refunds are here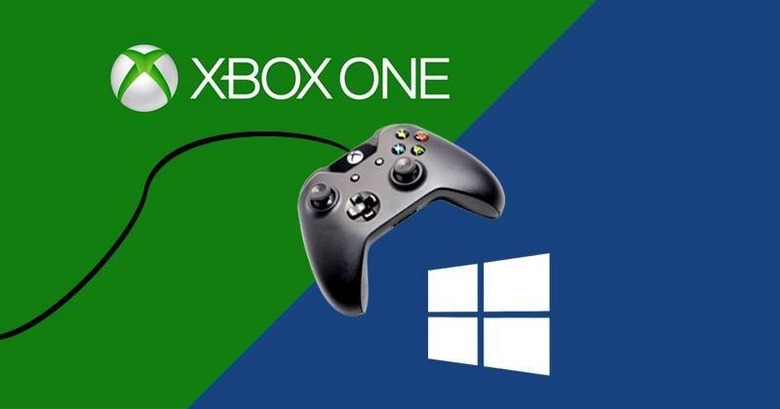 Ever bought a game that didn't play out as advertised? If you bought a PC game, especially on Steam, you can easily have it refunded. If you're a console gamer, then you're out of luck. Even mobile platforms like Android and iOS have refund policies. Pretty soon, however, Xbox and Windows gamers will be able to lord it over their counterparts, as Microsoft has finally unveiled its "self-service refund" system. Or at least to the members of its Alpha testing group.
Self-service refund is a rather odd way of calling basically just an automated refund system. Steam users will probably be familiar with how they're able to return a game that didn't match up to their expectations or gaming systems. Although the Sony PlayStation technically does have a refund system, you'll have to go through the lengthy process of getting in touch with a human customer service representative. Here, it's all about clicking on buttons, hence the "self-service" part.
On paper, it should work simply. Within a set period of time, users can get their game purchases, but not DLCs, refunded, no questions asked. OK, so maybe it'll ask you why, but usually such answers are optional. At least, that is how it should work. Currently, that's now how it works yet.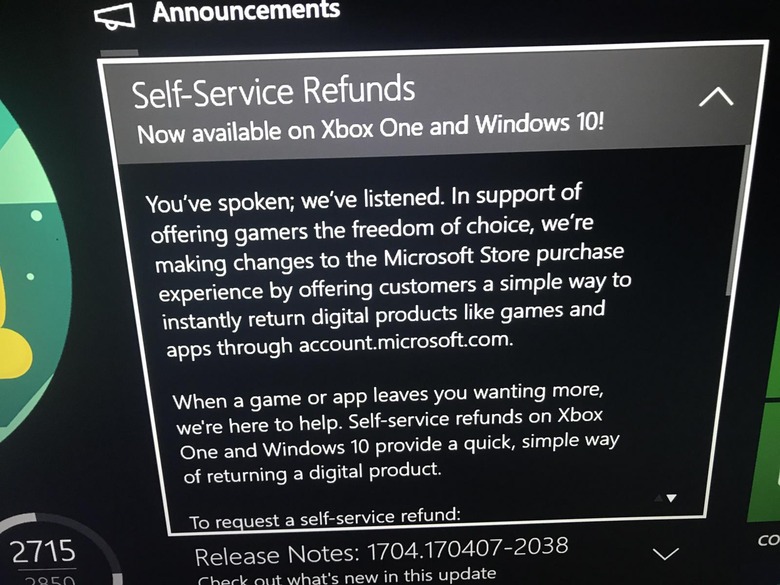 Buyers have up to 14 days of buying a game or app to request a refund. However, if the game was just released, you have to wait until a day later to even begin a request. To stop anyone from gaming the system, you can only refund a game that has been downloaded and launched at least once. But, at the same time, you need to have only played the game for less than 2 hours.
Perhaps the most inconvenient part of the process is looking for the purchase in your account's navigation history using a web browser. Not on the Xbox One store. Not on the Windows Store. DLCs and season passes are also not eligible for refunds.
These are all growing pains, however, which is why the self-service refund is limited to the Alpha group. It is definitely in dire need of refinement, and there might be some things that users would prefer done differently. It's still definitely a step in the right direction so here's to hoping that Microsoft doesn't suddenly change its mind.
VIA: Reddit