Xbox One Win10 cross-network play enabled for all online games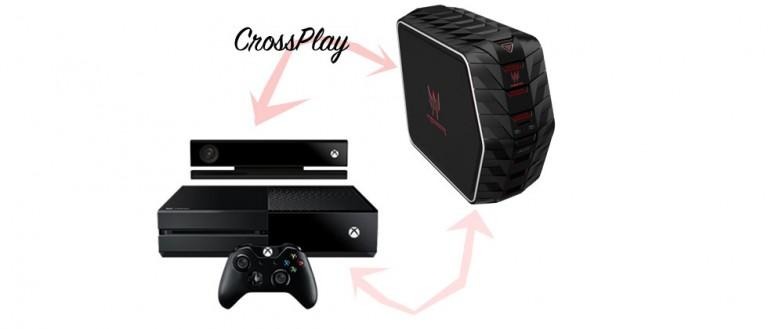 In the immediate future Microsoft will be opening the doors to cross-network cross-device multiplayer gaming action to for the masses. "In addition to natively supporting cross-platform play between Xbox One and Windows 10 games that use Xbox Live," said Chris Charla, Director ID@Xbox, "we're enabling developers to support cross-network play as well." The first title to make use of this update will be Rocket League – you'll be able to play on your Windows 10 PC while your buddies play on their Xbox One. Super fair for all parties involved, indeed!
Charla was careful to say that "Of course, it's up to game developers to support this feature, and Xbox Live players will always have the option of choosing to play only with other Xbox Live players." It's an opt-in sort of situation for all parties involved.
But of course if you want to prove your greatness across all platforms, you're going to have to do so. It's only right.
In confirming that Psyonix' Rocket League will be first on the list to take advantage of cross-network play between Xbox One and Windows 10 PC, Microsoft also sends out an "open invitation for other networks to participate as well."
Another game that'll be working with cross-play between Xbox One and Windows is IDARB. As of now, users that tweet @IDARBGAME will attain a token to test cross-play right this minute.
That's live, right now. This is also part of the announcement that ID@Xbox on Windows 10 is live right now – and Microsoft's suggested that "hundreds of developers have committed to shipping on Windows 10 with Xbox Live as well.
We'll be seeing a collection of ID@Xbox games this week at GDC 2016. Stick around our GDC 2016 tag portal as this week's events begin this afternoon!