Xbox One update today: all the little details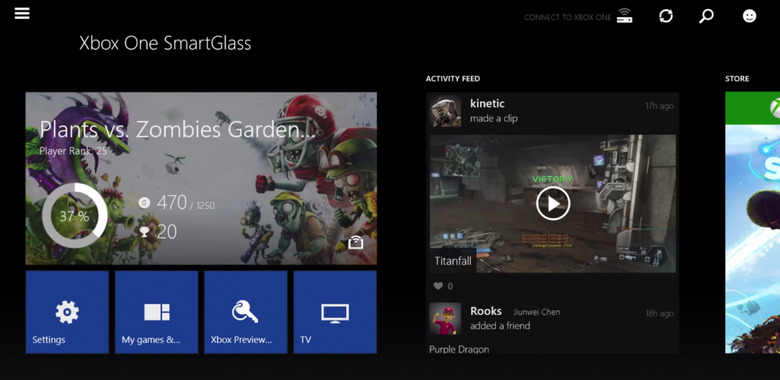 Today the Xbox One update for August comes your way be you a normal citizen or someone special. This update includes the allowance of mobile purchases, a new low battery notification, "last seen" time in your friends list, and a few other oddities. Watch out for 3D Blu-ray integration as well – now all you'll need is a 3D TV and a 3D Blu-ray to make it work!
Below you'll see the list. This update should come automatically to your Xbox One – you won't have to do anything super special. Make sure you're connected to the internet and turn your Xbox One off completely, starting from off if you'd like to force the update to head your way as fast as possible.
• Activity Feed updates: single column, scrollable, text posting, "like" button, and notifications for shares, likes, and comments.
• Mobile Purchases: with Xbox One SmartGlass you'll be able to purchase software from your smartphone or tablet. Like magic.
• 3D Blu-Ray: They work now.
• Friends List "Last Seen": times are now shown in your Friends List – know when they were last on and track their every move.
• Notifications Disabling: need notifications off during video recordings and/or watching video? You can do that now.
• Low Battery Notification: no longer will you be caught off-guard when your controller is low on battery power. Never again!
Above you'll see a video shared by Larry Hyrb, Xbox Live's Major Nelson on the matter. Let us know if the update has gone live for you – is has for us!