Xbox One TV Tuner Review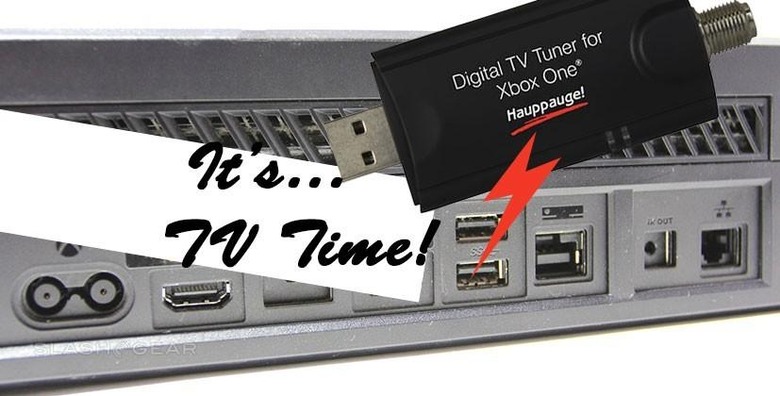 The following review is of two devices, combined making the Xbox One capable of running over-the-air digital TV. The first item is the Hauppauge digital TV Tuner for Xbox One. The second is the Mohu Leaf 50 antenna. These two devices are what's needed to pick up TV – if you're not about to pay cash for your local major cable provider and want to enjoy over-the-air TV right alongside gaming content on your Xbox One. While the process of purchase might be odd, the result is excellent.
The first device you're going to see here is the Hauppauge digital TV Tuner for Xbox One. Eventually this device will be branded with Xbox One / Microsoft brands and lettering, but it'll be exactly the same hardware we're using today.
This tiny piece of equipment allows us to convert over-the-air HDTV or analog TV to our Xbox One's USB port. With this device, using the TV software on the Xbox One, we're able to watch live TV, change channels with our standard Xbox One controller, and pause live TV for 30 minutes at a time.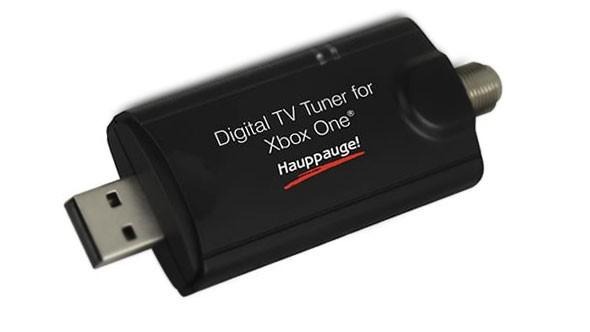 This system also allows us to have in-home live TV streaming with the Xbox app on Windows 10 devices, or with Xbox One SmartGlass on Windows 8, Windows Phone 8, iOS, and Android devices. Windows 10 as well, in the near future.
With the Xbox One Kinect, we're also able to control TV with our voice. Changing channels and the volume of live TV is just a matter of asking the Xbox One to do so.
This is one half of the equation.
The other is the Mohu Leaf 50. This is an amplified indoor HDTV antenna, and it includes the antenna itself, a power converter, wall plug, and a 16-foot cable to run signal from the antenna to the Xbox One.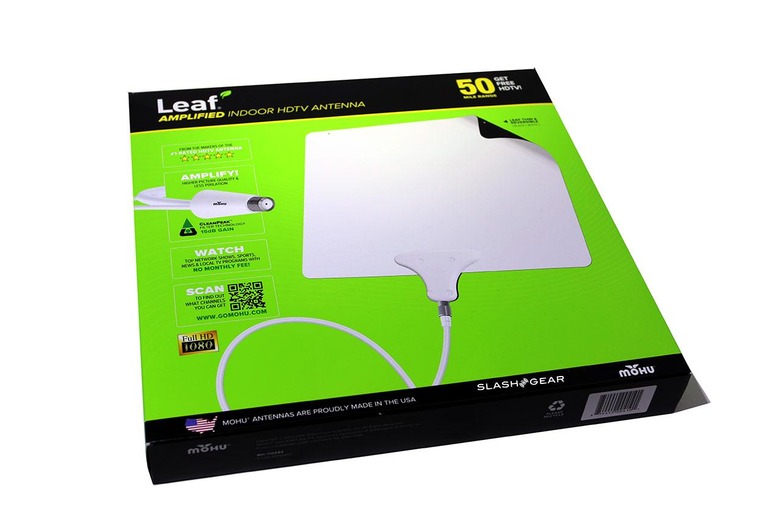 NOTE: The cable is paintable, too – they say so! No worries about keeping it hidden.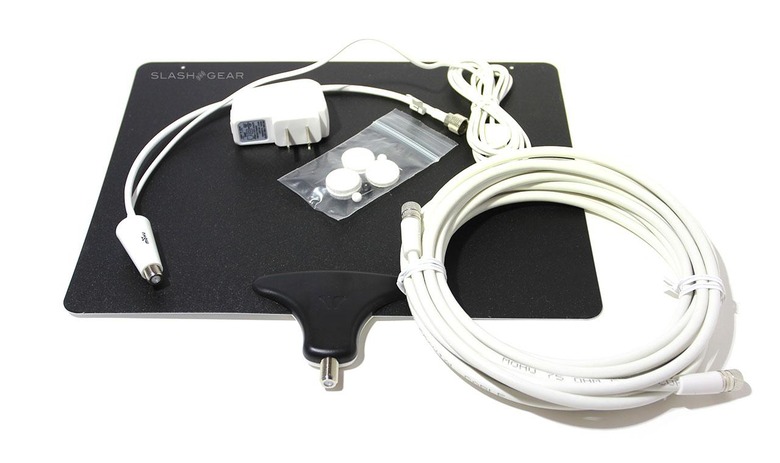 While you might get up to 30 channels with this device, we get 12 channels here in Bismarck, North Dakota. That includes the following:
• TBN
• NBC
• Fox
• MeTV
• CBS
• The Weather Channel
• ABC 17.1
• ABC 17.3
• PBS
• PBS World
• MN Channel
• Learn
Every channel comes in crisp and clear, believe it or not. While you'll want a different solution if you're planning on watching cartoons all night long, this solution is a fantastic one-shot free forever piece of action ready to roll for Xbox One right this minute.
Switching between channels has worked just as well as any other voice command – some days hit or miss, some days right on the money.
Loud enough commercials or shows saying "Xbox Home" will result in the Xbox returning home – as it has been since the Xbox One's inception.
Is this package worth the cash? Depends on if you don't already have cable and want to watch ABC, really. Also depends on if you're in an area that can actually work with this service – check the link below to see.
Wrap-up
Starting today, Microsoft is bringing on an over-the-air TV bundle. That includes a Hauppauge Digital TV Tuner for Xbox One and a Mohu Leaf 50 antenna for $99.98. That's $30 cheaper than these two devices would cost separately.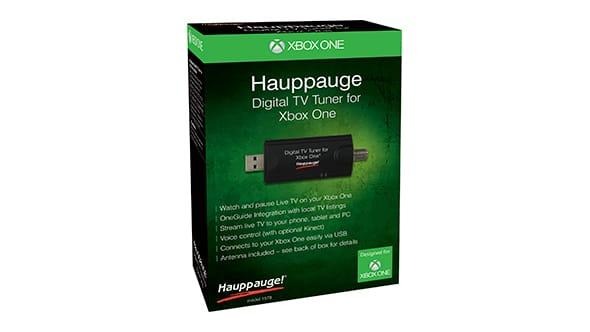 The Hauppauge Digital TV Tuner for Xbox One is also available for those of you that already have an antenna for $59.99 USD.
While we don't get just one massive amount of channels out of this particular combination up here in Bismarck, ND, there's a lot more to be had in larger cities. Head to GoMohu to see what sort of coverage you'll have in store.