Xbox One 'Tom Clancy's The Division' Bundle Up For Preorder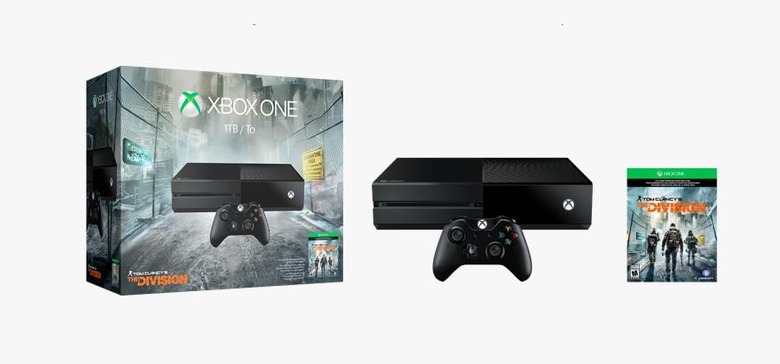 Microsoft has launched the new Xbox One 'Tom Clancy's The Division' bundle for preorder, giving gamers an early chance at reserving one of the units for themselves. The bundle includes an Xbox One with a 1TB hard drive and, of course, the "The Division" game itself. As an extra perk, those who preorder will be given guaranteed early access to the beta starting on January 28.
The game follows a pandemic that took hold on Black Friday in New York City, causing common services for modern life to go down and, soon enough, water and food to become scarce. Society doesn't whether this well, and soon a team of tactical agents, the Division, goes live to make all well
The Division is an RPG with an online open world full of "dynamic" and hostile environments that encourage (and require) gamers to explore. Viral sources are identified, gamers can operate in teams, and, if all is successful, the city will be restored to its proper functioning self.
The 1TB Xbox One bundle is available from the Microsoft Store, Amazon, GameStop, and Best Buy. The preorder is priced at $399 USD and will be available starting on March 8. The bundle includes a two-week trial for Xbox Live Gold.
SOURCE: Major Nelson