Xbox One system update arrives with Cortana and more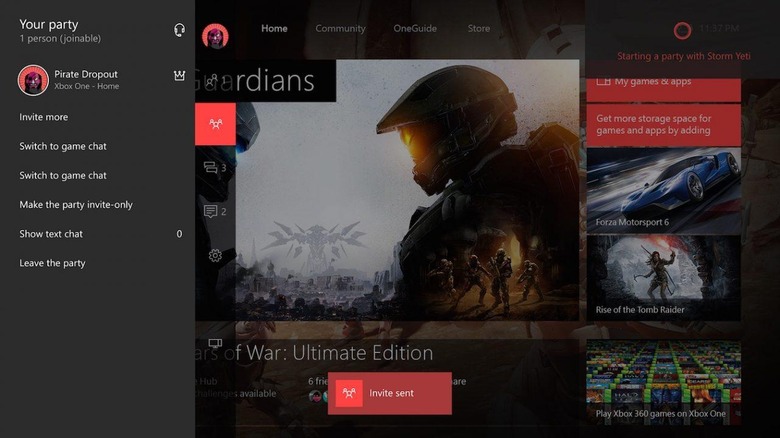 If you've been eager to try out Cortana, Microsoft's digital voice assistant, on your Xbox One, the wait is finally over. The console's summer system update has started rolling out this weekend, and as has been promised for months, players will be able to use voice commands to navigate and use Xbox One features and settings. The update also introduces background music options and additional integration with Windows 10 desktop apps.
Xbox One owners who are accustomed to using the Kinect for giving voice commands will really appreciate Cortana, as it allows for more natural language searches. The assistant's UI looks and acts nearly the same as the Windows 10 version, and it can be used via headset or Kinect to set up parties, search games, and see what friends are currently playing.
The other big new feature is the ability to play music in the background as opposed to listening to a game's soundtrack. Pandora is the first music app to support this feature, but more are on the way. When a game is running, background music playback can be accessed via the console's dashboard guide.
In terms of integrating with Windows 10, the Xbox Store and Windows Store are beginning to converge, meaning a handful of apps for the desktop OS are now available on the console. Microsoft says more developers will be able to add their apps to the stores in the near future.
Other additions the update introduces include the ability to set the console's language independently from location, a new layout for the Game Collection screen that makes it easier to sort, find, and launch titles. The Xbox app on PC is also getting updated, allowing Windows 10 games to be visible to those playing on Xbox Live, so friends can see what they're playing regardless of the platform they're on.
SOURCE Xbox Wire