Xbox One Sport series kicks off with a sleek, white controller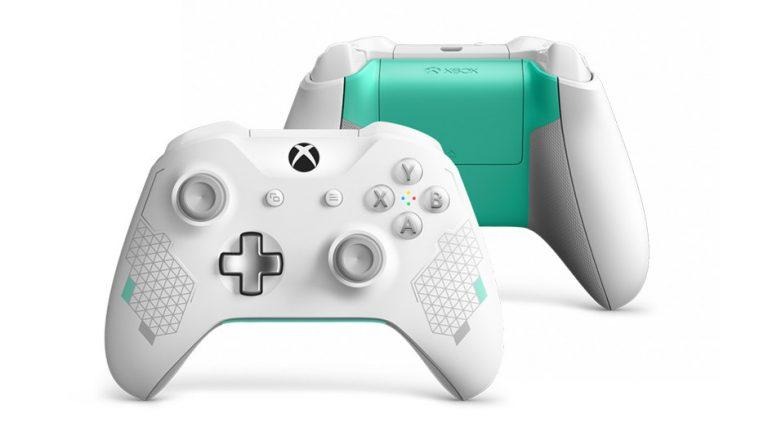 For console gamers, there's usually no lack of special edition controllers to pick from. That's especially true for Xbox One which, on top of the usual limited release fare, offers players the chance to create and customize controllers through Xbox Design Labs. Microsoft has a new special edition controller to add to the pile today, and this one is particularly sleek.
This new controller actually kicks off the new Xbox One Sport series. Officially dubbed the "Xbox Wireless Controller – Sport White Special Edition" (which is quite the name), this new controller actually doesn't have much of a color scheme. In fact, it's nearly all white, save for a few dots of color near the face buttons and some mint, gray, and silver accents.
Microsoft says that this new controller was inspired by "trends in athletics and sports lifestyle," which might explain the triangle mesh decals we see on the grips. Around back, Microsoft has installed a rubberized diamond grip to help keep the controller from slipping, so this isn't just a basic Xbox One controller with a different color scheme.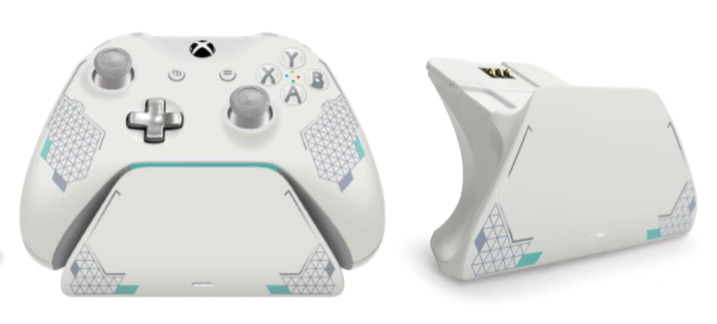 Alongside the new controller, Controller Gear is launching a matching Xbox Pro charging stand. This, like other changing stands you've likely encountered throughout the years, comes with a rechargeable battery you slot in the back of your controller instead of a pair of AA batteries. The stand will cost $49.99, which isn't too bad a price when you consider that it means you never have to buy batteries again.
The Sport White controller will be launching first at Microsoft Stores and select retailers in the US and Canada on July 31. It'll set you back $69.99, which is $10 more than the standard Xbox One wireless controller, though it does come with 14-day trials of both Xbox Live Gold and Xbox Game Pass. The controller will then have its worldwide launch on August 7, the same day the accompanying charging stand launches in North America.