Xbox One S sales tempt gamers before next new console "X"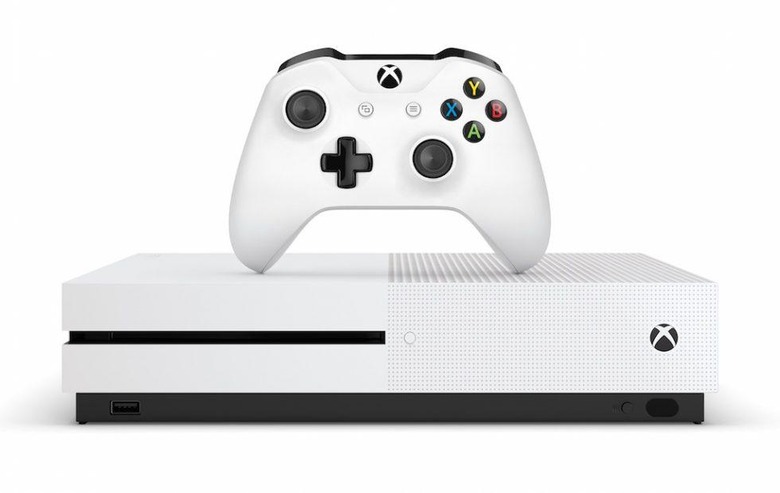 The Xbox One X is nearly upon us, but if you're not ready to shell out $500 for a new console, Microsoft has a pair of new Xbox One S deals that might tempt you instead. These deals cover both versions of the Xbox One S, so regardless of what kind of storage space you're looking for, you'll be able to save money in at least some regard.
The first deal actually centers around an individual Xbox One S bundle. Starting on August 25, Microsoft will offer a bundle that comes packed with a 500GB console and a copy of Madden NFL 18. The bundle itself will set you back $279, which is already a small discount on Microsoft's standard pricing of $300 for a 500GB Xbox One S.
There are, however, a few additional perks for those who pick this bundle up. You'll get a free month of Xbox Games Pass, which is Microsoft's new on demand gaming service for Xbox One. You'll also get 14 days of Xbox Live for free, though that's a standard bonus with Xbox One S consoles. Finally, you'll get a coupon for 20% off a purchase from NFLshop.com.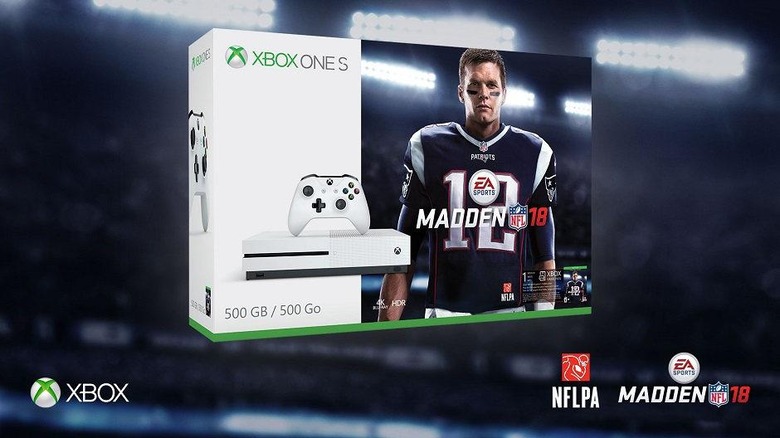 If, on the other hand, you decide that you need more storage space (500GB isn't very much these days, after all), Microsoft has a deal for you too. If you purchase an Xbox One S with a 1TB hard drive, you're entitled to a bonus game of your choice. When you consider that Microsoft already bundles 1TB consoles with a game (like Forza Horizon 3, Gears of War 4, or Halo Wars 2), you can use this deal to get your Xbox One library off to a pretty decent start.
There are a number of different retailers participating in this promotion, including Target, Amazon, Best Buy, GameStop, and Walmart. Of course, if you want to buy directly from the source, 1TB Xbox One S purchases from the Microsoft store also qualify. The Madden bundle won't be available until August 25, but you can partake in Microsoft's 1TB Xbox One S sale beginning today.