Xbox One S Minecraft Limited Edition bundle arrives: 1TB console, Creeper controller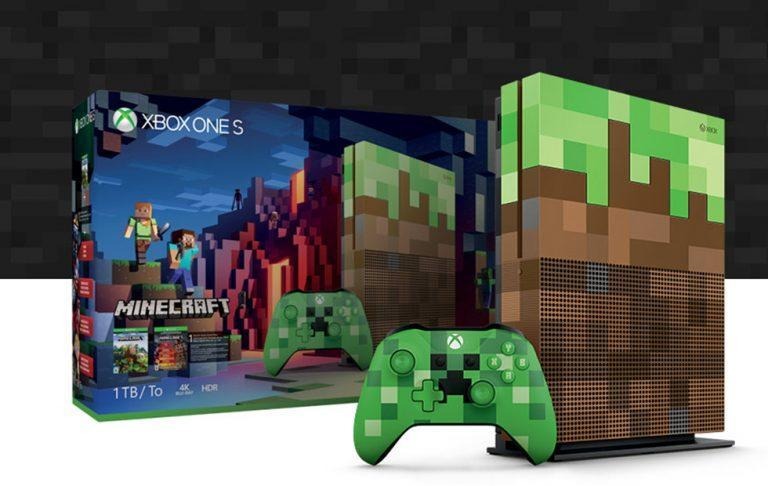 The previously announced limited edition Xbox One S Minecraft bundle is now available to buy for $399.99 USD. The bundle features a 1TB Xbox One S console alongside a special 'Creeper' controller that has a unique look you're not going to find elsewhere. The controller isn't the only thing getting decked out with a blocky, pixelated design, though.READ: Xbox One S Review
This isn't the first Xbox One Minecraft gear to be released, but it is perhaps the most striking in terms of design. This bundle features a 1TB console that has a fully Minecraft-themed design, including green grass blocks at the top and darker dirt blocks at the bottom. The bundle includes a vertical stand for propping up the console.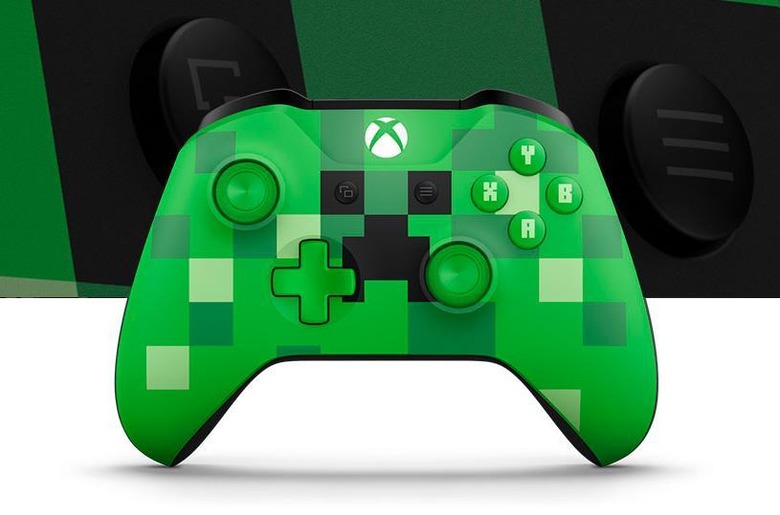 Joining the console is the Creeper controller shown above — look carefully at the middle and you'll notice the black blocks form a Creeper's face. The bundle also includes a Redstone Pack and a copy of Minecraft for the Xbox One. This is in contrast to the simple 500GB Xbox One S 'Favorites' Minecraft bundle, which has ordinary-looking console and controller.
Microsoft is also offering an optional wireless controller that is themed after the Minecraft 'pig' character; the controller is pink with a blocky vague 'face' in the middle. That controller became available last month and is priced at a hefty $74.99 USD. You can check it out here.
SOURCE: Microsoft