Xbox One S giveaway offers special console made for The Chainsmokers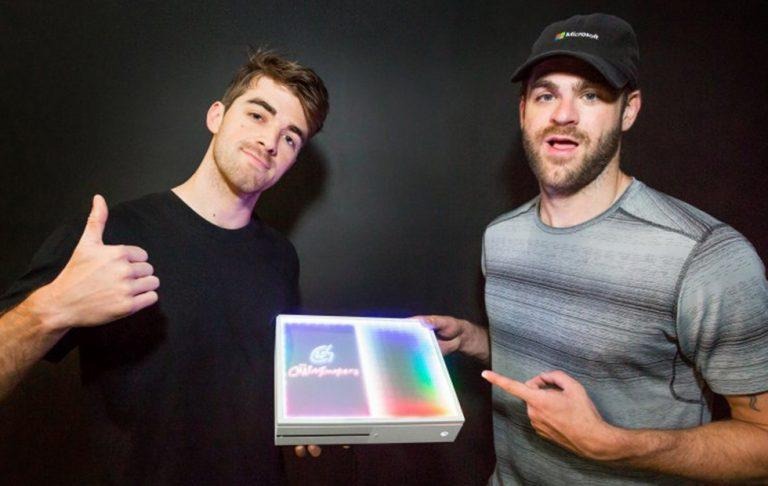 Microsoft has taken the wraps off a new Xbox One S console that was made specifically for the artists known as The Chainsmokers, and it is giving everyone the chance to get the console for themselves. The modified unit is equipped with additional hardware that enables it to offer a built-in light show tailored toward the sound that is going through it.
This particular console was made as part of a larger effort on Microsoft's part to create unique Xbox One units tailored around certain brands and celebrities. Kicking off the initiative is the Xbox One S shown above, which was created specifically for The Chainsmokers.
As the image shows, one side of the console features some unique embedded lights. Microsoft explains that this was made possible using a USB microprocessor the size of a thumbnail which produces dynamic light in response to audio. The light system has a total of 60 pixels across a multi-layer acrylic display.
The result, says Microsoft, is a lighting arrangement capable of 3D effects. This is the only model that Microsoft created with these effects, making it very unique...and one person will get it through a giveaway. The contest entries are taking place through The Chainsmokers' Twitter page, where people can enter by submitting a tweet on this post about 'Why you love The Chainsmokers Custom Xbox One S console so much.'
The promotion is running from September 8 to September 17, is only open to people from the US who are at least 14 years old. Microsoft lists its Xbox One S 'The Chainsmokers' console as having a value of $8,000 USD.
SOURCE: Xbox News