Xbox One pre-orders sold out at Best Buy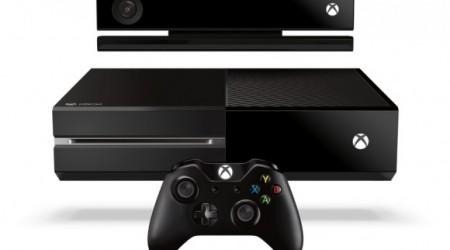 We may receive a commission on purchases made from links.
Just yesterday, GameStop confirmed that they stopped accepting pre-orders for the new PlayStation 4 after they received incredible demand for the console. This time around, the Xbox One is seeing its first pre-order halt at Best Buy. The Xbox One Day One Edition, which is the only console on Best Buy's website, is listed as "Sold Out Online."
As for in-store pre-orders, a couple of Best Buy locations in the area told us that they were no longer accepting pre-orders in-store either, but they said it's possible that they'll open up again if they get more inventory in at some point, although that's a big "if" at this point.
Gamers still wanting to pre-order an Xbox One can still do so at Amazon, Walmart, Target, or GameStop, although the Day One Edition on Amazon doesn't appear to be available for pre-order — just the standard edition console, which is a bit odd. Nonetheless, there are still plenty of places to grab an Xbox One for yourself, but we'd recommend to hurry it up since Best Buy is already sold out. More stores are likely to follow soon.
As for Best Buy's availability of the PlayStation 4, they still have everything up for pre-order, hinting to the possibility that the Xbox One is selling much better than the PS4 at Best Buy, but it's the other way around at GameStop. Then again, it could entirely be an issue of inventory rather than who had the most pre-orders.
Frankly, we're pretty excited for both of the consoles' releases later in the fall, and a fresh new console war has long been overdue. The holiday season will arguably be the biggest that we've seen in the last few years thanks to the Xbox One and PlayStation 4, and we have no doubt in believing that these will be big ticket items when Santa comes to town.
VIA: IGN