Xbox One original Duke controller priced for release in March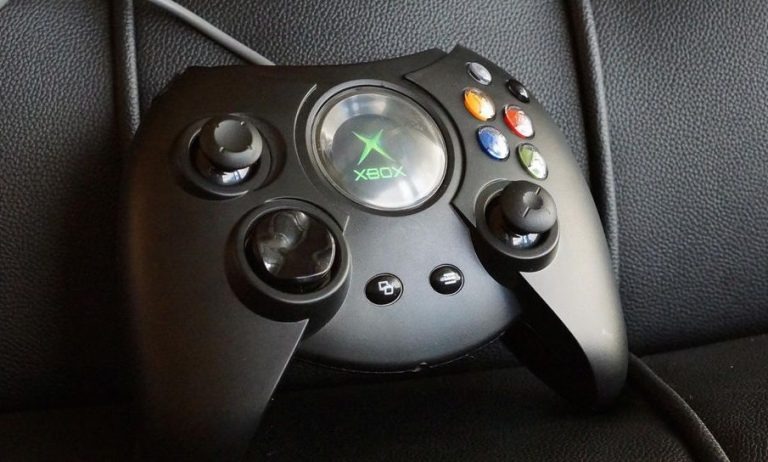 Several months ago it was revealed that gaming accessories maker Hyperkin and Seamus Blackley, one of the designers of the original Xbox console, were working on an updated version of "the Duke," the huge controller that was included with the Xbox when it launched in 2001. The new, recreated version of the Duke was on display at Hyperkin's booth at CES 2018 this week, along with details on pricing and a release date.
While the Duke is remembered for its ridiculous size and design, Blackley has commented that he was surprised by the nostalgia some gamers had for the device, and not just from those with big hands. The new version from Hyperkin features the original controller's size, shape, and button placement, but it includes a few modern touches as well.
"I don't know a lot of brands that would rerelease an unpopular product from the past ... and [Head of Xbox Phil Spencer] I think correctly understands that it sends a message," Blackley said in an interview with CNET. "He understands that it sends a message about how serious Xbox is about its heritage, and about the fans."
THE NEW DUKE CONTROLLER is available at the END OF MARCH for $69.99 And what a wonderful moment! Thanks @XboxP3 Thanks @Hyperkin!!! pic.twitter.com/KB9C6BYxCe

— Seamus Blackley (@SeamusBlackley) January 12, 2018
The new Duke controller will be priced at $70 when it's released in late March. It isn't exactly cheap, but it's fair for a nostalgia-based product. Along with being compatible with the Xbox One, PC, and Xbox 360, the controller adds two additional shoulder buttons to act as the right and left bumpers, which weren't present at the time of the original Xbox.
There's also a USB cable included, but the coolest thing is the small OLED screen at the center of the controller. The plastic "jewel" on the original model was simply a clear window with the Xbox logo underneath, while the new version uses a screen to display a small video of the Xbox console's startup animation.
SOURCE: CNET