Xbox One design finalized, gets unboxed by Microsoft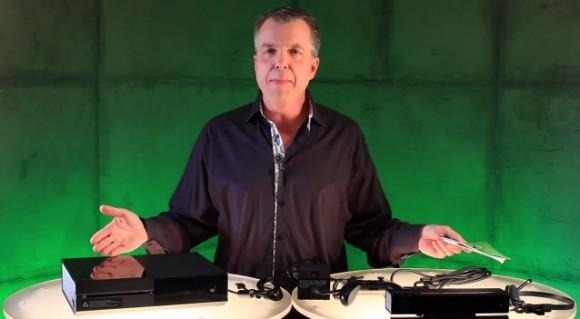 We've already been made aware that Microsoft changed a few things with the Xbox One since first unveiling it back in May, but just a few months before the console's official launch, the company has finalized the design and hardware of the Xbox One and even treated us with an unboxing that shows us what to expect come November.
Of course, the unboxing is done by none other than Microsoft's vociferous Larry Hyrb, a.k.a. Major Nelson, who is the boss of the Xbox Live division. Hyrb shows us one of the first retail units of the Xbox One and guides us through what will be included in the package when gamers go to pick theirs up later in November.
First thing you'll notice when you open up the box is the new Kinect sensor, followed by the controller and the included headset (which was previously left out until Microsoft decided to bundle it back in). The box also includes a "4K-rated" HDMI cable, an Xbox One sticker, various paperwork and manuals, and of course the console itself.
Sadly, the power brick is still as humongous as always. Many gamers have complained about the huge size of the Xbox 360's power brick, and we've been hoping the Xbox One's power brick would at least be slightly smaller this time around, but no cigar — it's just as big, if not bigger than the Xbox 360's power brick.
We still have yet to hear an official release date for the Xbox One in November, but the console will retail for $499. Those who pre-ordered early will receive the Day One Edition that will come with some exclusive Day One branding, as well as a code for exclusive digital content.