Xbox One custom homescreen update conceptualized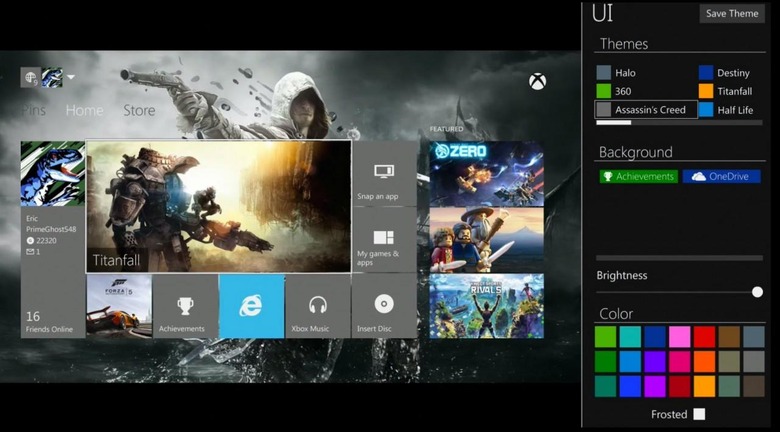 Your homescreen, desktop, or whatever you want to call it on your Xbox One is about to become a whole lot brighter. According to Xbox head Phil Spencer, Microsoft is working on allowing customizability in the user interface for Xbox One. This system would allow custom backgrounds, full themes, color changes, and more. While we're not certain when this release will be, hearing it from Spencer himself leads us to believe that it'll be a real-deal release in the near future.
Spencer also made clear that the future would allow screenshots for Xbox One users. While PlayStation 4 has allowed full screen captures since inception, the Xbox One refrained for one reason or another. Now in the newest update – we can only hope – the screenshot feature will be initiated.
"I know some people like to customize the look of their dash. And I think both themes, backgrounds and screenshots are things that I know people want," said Spencer. "We're going to deliver them. I can't give you a 'when' yet, but people should know they are in development."
This comes from The Inner Circle Special Xbox One Xbox MAD podcast which you'll be able to listen to in full above. Below you'll see a CONCEPT – NOT REAL – conceptual work made by PrimeGhost Gaming back in April. This is what the customizability for Xbox One MIGHT POSSIBLY look sort of similar to. MAYBE.