The illusion of simulation in games and VR is often shattered by the less than convincing controls. You can't really feel what you're holding in VR and driving with a thumbstick is just as unnatural. Unless you have on of 'em steering wheel accessories or a Wii-mote or Joy-Con you slot into those. But what if all you have is an Xbox One controller? It's 3D printing again to the rescue! Presuming you have one or know someone who does.
It's amazing what 3D printing has empowered regular people and especially creators to let their imaginations loose. From works of art to prosthetics to food, 3D printers have made it possible to create things that were previously only available to those who owned traditional manufacturers and producers. Like game controller accessories such as this mini "thumb" steering wheel.
Some might argue that the whole endeavor is pointless, but at least they won't have to spend that much if they wanted to try it out. Creator Pixel2 (no relation to the Google phone) kindly provided the blueprints for anyone else to try and make their own and an FAQ to satisfy their curiosity. All they need is a 3D printer or someone who has one and an unused fidget spinner. Some assembly is required and, when in use, it will make your Xbox One controller look like a steampunk clockwork contraption.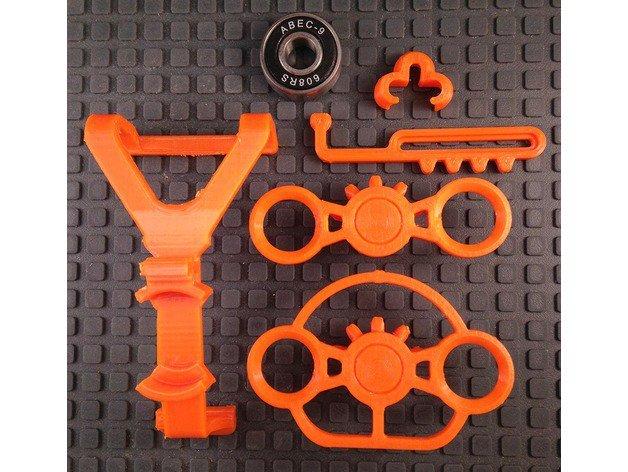 It's also designed to work only on the Xbox One controller and nothing else. But this being the age of mods and hacks and DIY projects, it shouldn't take too long before someone tries to make it happen for other controllers. After all, it's just wheels and gears and a lots of plastic.