Xbox One changes to Home Screen and Voice Commands promise quicker access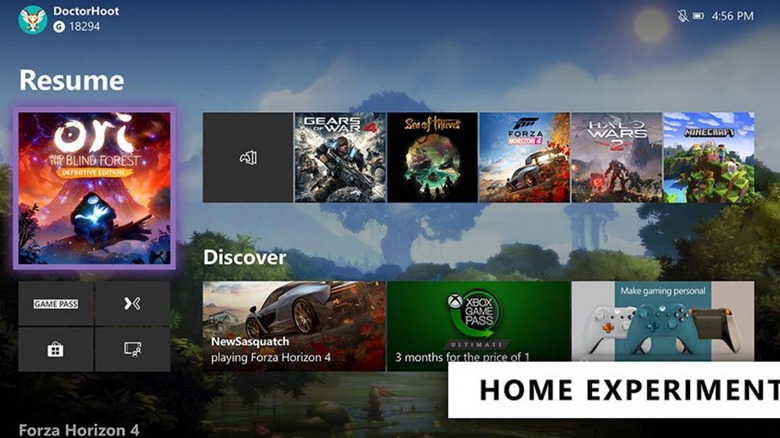 The best computer interfaces, some experts say, are those that you may not even see or at least get out of your way when you don't need them. And yet at times those interfaces, be they graphical or even vocal, tend to themselves be the cause of confusion and distraction. In an effort to move the attention away from interfaces and to games, Microsoft is tweaking the Xbox One Home Screen and its Voice Commands to remove what it deemed unnecessary complexities, which happens to include Cortana.
The home screen is the first thing Xbox One users see and is the veritable gateway to their games and related features. As such, it needs to offer quick and easy access to settings, apps' and games without requiring users to twist and turn. Coincidentally, that's exactly what the Xbox One will be losing soon.
Microsoft is ditching the "twists" interaction of the home screen and will instead have buttons to directly access Xbox Game Pass, Mixer, the Xbox Community, and the Microsoft Store. Those will be right there when you start the console or when you go back Home. Additionally, your recently played games now have more room because you're most likely to want to play them again sooner rather than later.
Navigating through menus is almost a thing of the past even for the Xbox One console thanks to Voice Commands. Microsoft, however, almost turned it into a smart home hub as well, thanks to Cortana. It may not have been that popular or used that much since Microsoft will be removing Cortana from the console in favor of cloud-based assistant experiences.
To be clear, you can still use voice commands to control the Xbox One itself but all other non-essential skills that use Cortana have to be done elsewhere. These changes are rolling out to Xbox Insiders to test and give feedback on so who knows when or even if they'll make it to the finish line.