Xbox One bundles featuring Anthem, The Division 2 are on the way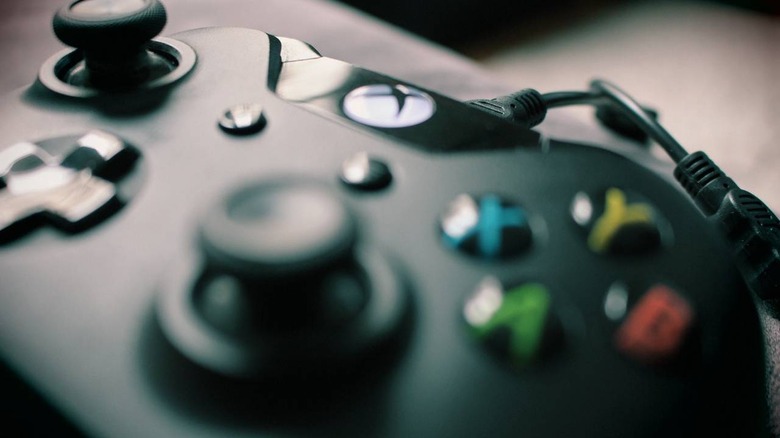 With 2019 now in full swing, some of the first big games of the year are soon hitting shelves, including EA's Anthem, which is running a special pre-order demo this weekend, followed by The Division 2 from Ubisoft. As Microsoft has a fondness of offering a variety of Xbox One console bundles with new flagship games, it should come as no surprise that these two upcoming titles will getting the same treatment.
While not yet officially announced by Microsoft, the Xbox One subreddit was the first to discover the new console bundles on the website for the Russian retailer 100PristavOk. There's no word on an exact release date, but it's likely to be in the coming weeks as Anthem and The Division 2 are scheduled to launch on February 22nd and March 15th, respectively, in the US.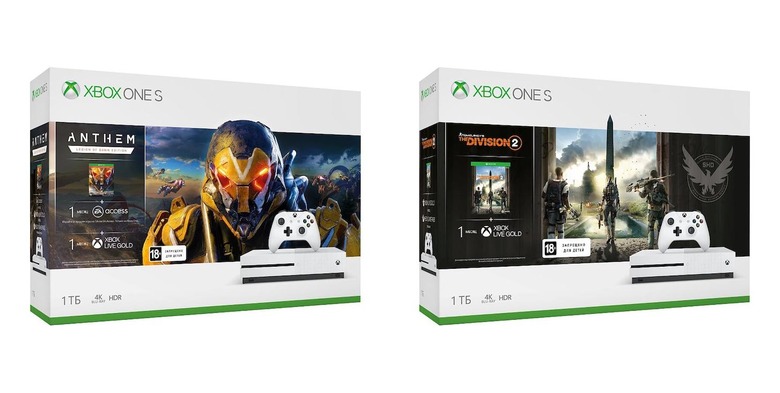 Details on each bundle say that they'll feature an Xbox One S console with a 1TB hard drive, controller, and a copy either title, with the Anthem version including the special "Legion of Dawn Edition," while The Division 2 bundle has the standard game. Like all Xbox One consoles, users will get free trials for Microsoft's different subscription services, including Xbox Live Gold and the Xbox Game Pass.
The Russian website lists the bundles as available for pre-order at prices of 26,990 rubles, which will likely translate to $299 in the US. It's a safe bet these bundles will be launching alongside Anthem and The Division 2, making a perfect opportunity for those thinking about getting a new console or upgrading from an older Xbox One.