Xbox One Black Friday sale at Microsoft includes Surface, too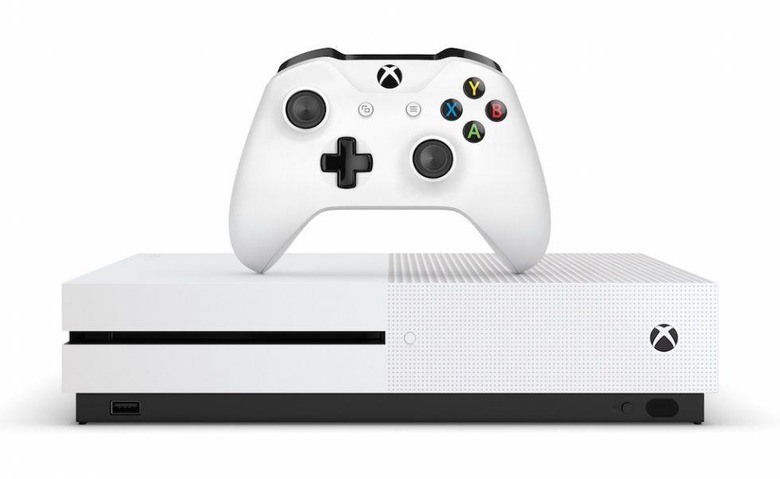 Microsoft detailed all of its incoming Black Friday deals today, and it looks like the company will have a lot on offer. Microsoft's Black Friday discounts will encompass everything for Xbox One and Surface to Windows 10 mixed reality and even some services like Xbox Live and Xbox Game Pass. It even plans to get a bit of a jump on the retail holiday, launching this sale on Thanksgiving Day.
The deals Microsoft has in store for Xbox One S and Surface will probably be the most attractive of the bunch. The 500GB Xbox One S will be discounted to $189 and will include a free game and a month of Xbox Game Pass. This is in comparison to Sony's PS4 offerings for Black Friday, which see the 500GB Slim model discounted to $200 without any freebies. If you're stuck deciding between the two, then, it sounds like the Xbox One S might be the one to go with.
If you're more interested in Xbox One S bundles than you are the standalone console, there are some deals for you as well. Both the 500GB Xbox One S starter bundle and 1TB Minecraft bundle will be $50 less expensive come Black Friday, and with both you'll be able to snag a free game. If you've already got an Xbox One S sitting underneath your TV, you can save some cash elsewhere with 50% off select games, $20 off Xbox One S controllers, and $15 off Xbox Design lab controllers.
Microsoft has plenty in store for those of you in the market for a new computer as well. On November 19 – a few days before the rest of the Black Friday deals begin – Microsoft will discount Surface Pro bundles featuring the Intel Core i5/128GB SSD model and a black Type Cover by $229. If you want the larger 256GB SSD, you'll have to wait until November 23, when a similar bundle will drop by $329.
Windows 10 laptops from Dell and HP will see varying discounts, the largest of which going to the Dell XPS 13, which will be $500 off. Just as well, some Windows mixed reality headsets will be discounted down to $299, making this a good time to dive in if you've been curious about what Windows does for VR and AR. Aside from all of that, Microsoft will also have plenty of accessory discounts on offer, so this Black Friday should be a big one over on the Microsoft Store.
Head over to the Microsoft Store to have a look at the company's full Black Friday preview. Many of these deals begin November 23 – Thanksgiving Day – at 12:00 AM Eastern time, so if you're worried about some of these deals selling out, you might want to stay up late and make your purchases right when the sale goes live.